Recently I had the opportunity to speak with Dr. Melody Martin about how her hearing care practice, Martin Hearing, utilizes social media. Dr. Martin is a a speech pathologist and audiologist with more than 30 years experience in the hearing aid industry.
How long have you been using social media for your practice?

Melody Martin (MM): We have been using social media for more than three years at our practice.
How often do you post on your social media sites?
MM: We typically post from one to three times daily.
What type of content do you use?
MM: We use in-house photos, product information from manufacturers' posts, articles from journals and other relevant media sites.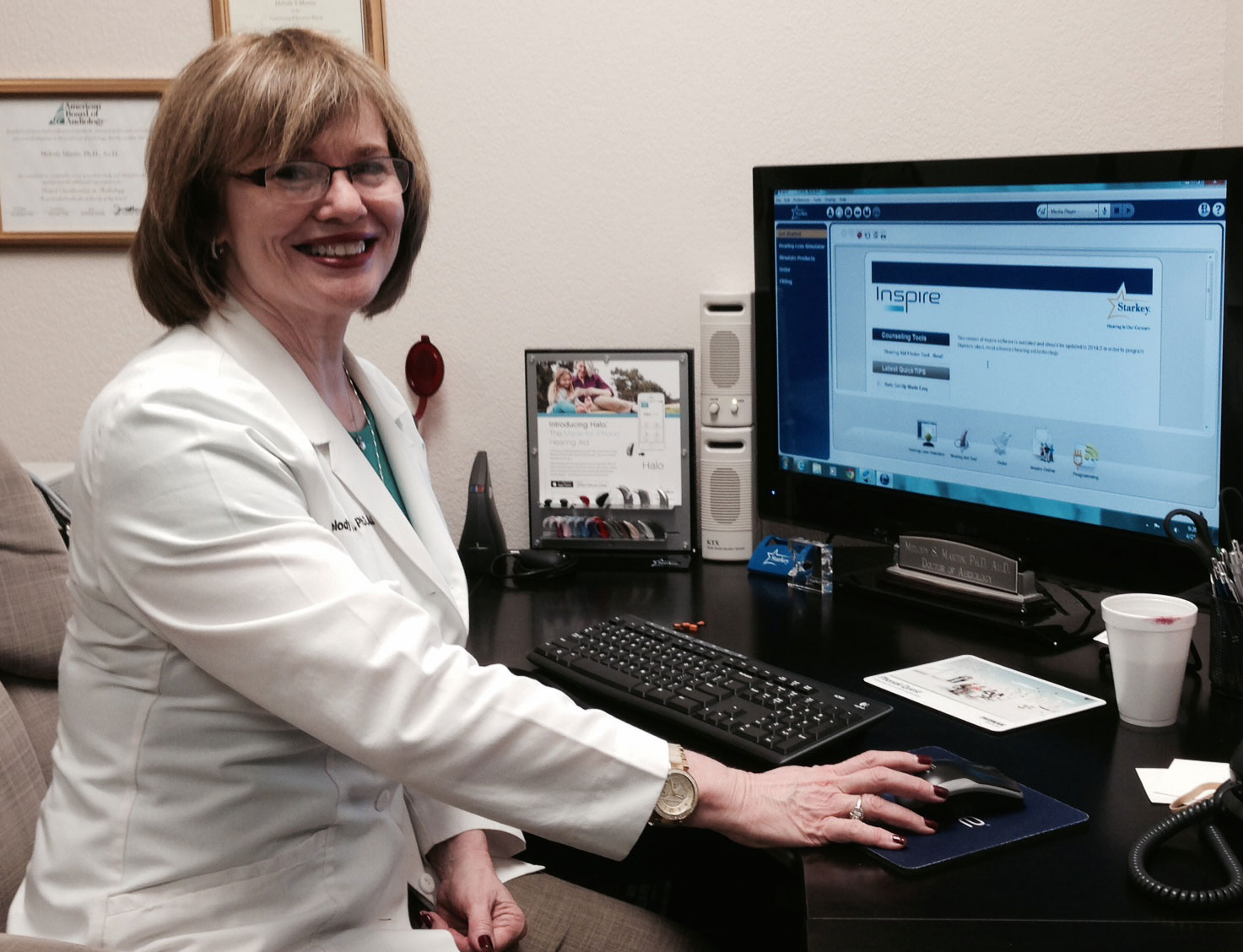 What social media network do you find the most useful for your business?
MM: Right now our customers and "fans" are predominantly on Facebook, but we get traffic from "influencers" – younger people that may be looking online for a loved one – from Twitter.
What type of posts do you find typically get the most user engagement?
MM: Personal information about the practice owner and other employees. Patients are seeking a trusting professional relationship and want to know more about us.
Tell me about a Facebook post or tweet that seemed to really resonate with your fans or followers
MM: We partnered with the Starkey Hearing Foundation to help the survivors of the West Texas Explosion receive hearing aids. This venture coincided with national media reports of the explosion and filtered down to our Facebook page with a lot of views. Other types of posts are testimonials complete with the patient's photo and also with ear photos – especially SoundLens™ and also Xino™ Tinnitus as many are seeking relief from this debilitating condition.
What advice do you have for hearing care practices that may be struggling with how to use social media for their businesses?
MM: When I first started, I didn't know a thing about social media except that I had a Facebook page. I started by looking at the sites my colleagues had, the contents of their posts, the way in which they represented their practice and expertise, and then made some decisions about the image I wanted my practice to have. At that point I created a Facebook page for my practice.
I also looked at other professional fields that use social media quite effectively – I really like some of the plastic surgery sites, a field that is very competitive, usually not covered by insurance and offers expensive procedures and products. Many of the plastic surgery sites promote clinical expertise, evidence-based practice, clinical outcomes and generally reliable information with testimonials and other resources for individuals who are in the decision-making mode. Certainly many are way ahead of me in the way they link and integrate all the social media sites together for the greatest exposure. For our practice, social media is an ongoing process, but though intimidating at first, I now find that social media can be a very fun and a creative outlet in which you can help portray the image of your practice. Looking at consumerism today with the emphasis on online shopping and information seeking, I don't feel that I can afford to not do it!