#StarkeyExpo Speaker Spotlight: Day 1
#StarkeyExpo is less than 40 days away, and we are excited to give you a preview of each day! This is the first of three #StarkeyExpo Speaker Spotlight blogs where we will talk about our main speakers, industry leaders and special guests.
Leading in hearing science, the theme for the first day, covers the topics of innovation, technology and our future marketplace.
Shark Tank's Kevin O'Leary, Daymond John and Barbara Corcoran, "Idea Monkey" Mike Maddock and industry experts Jim Henry, Nina Kraus and Anu Sharma will open your mind to the role technology plays in our marketplace. A number of our very own professional leaders will also be taking the stage, giving you a look into the future of hearing technology.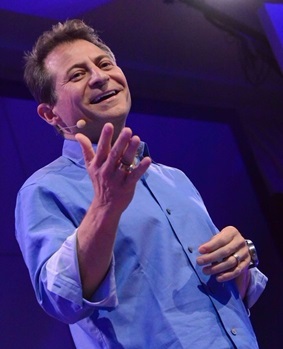 World-class aerospace and science thought leader Peter Diamandis will conclude the day with his captivating outlook on the role of technology in solving humanity's greatest problems.
Diamandis is an international pioneer in the fields of innovation and commercial space and was named one of "The World's 50 Greatest Leaders" by Fortune Magazine in 2014. Diamandis is Chairman and CEO of the X PRIZE Foundation, best known for its $10 million Ansari X PRIZE for private spaceflight.
He is also the Co-Founder and Vice-Chairman of Human Longevity Inc., a genomics and cell therapy-based company focused on extending the healthy human lifespan and Co-Founder and Executive Chairman of Singularity University, a Silicon Valley institution that studies growing technologies and their ability to transform industries.
Click here to watch Diamandis describe how his passions fuel his motivation and mission to open the space frontier for humanity.