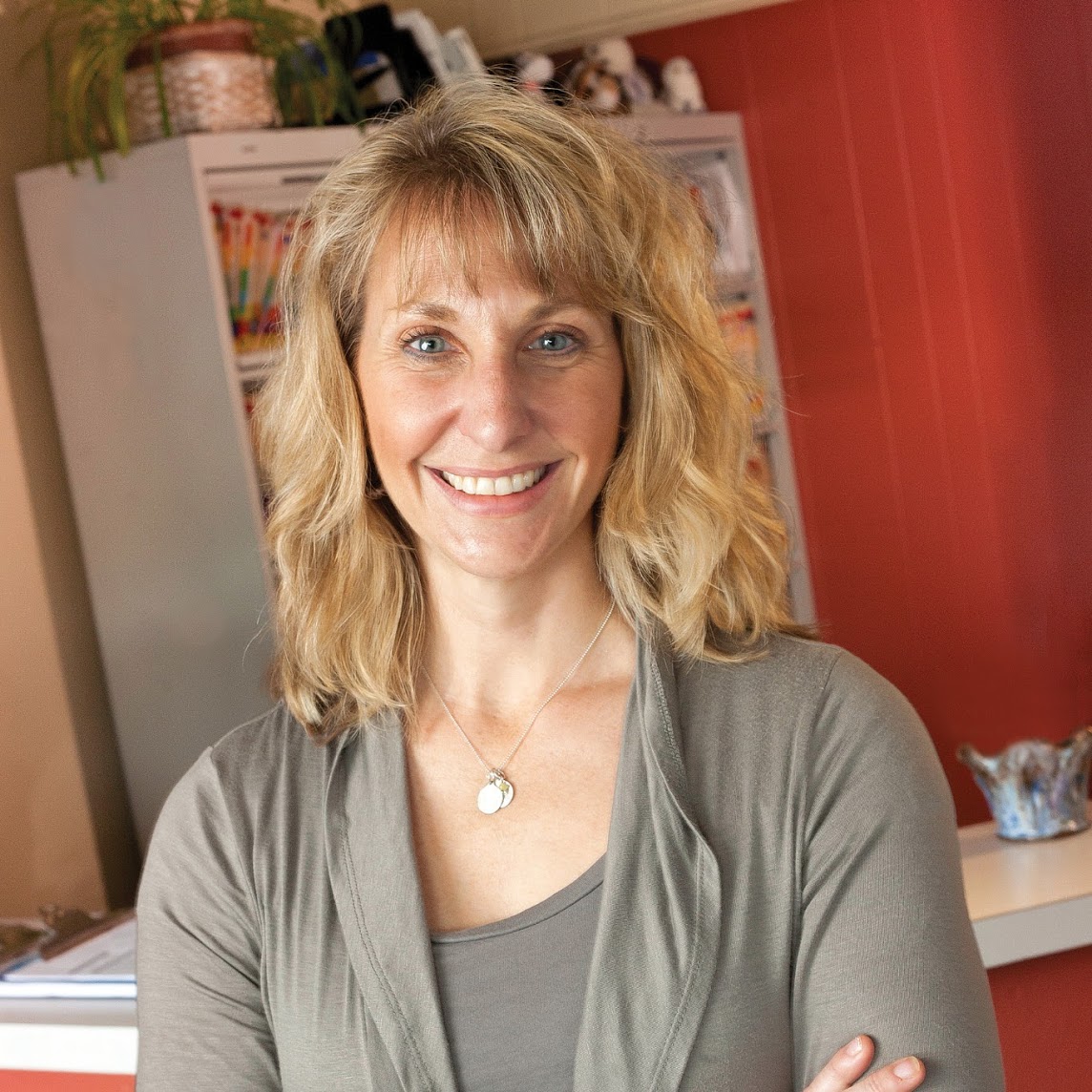 D'Anne Rudden, a Doctor of Audiology and owner of Longmont Hearing & Tinnitus Center in Colorado recently had the unique experience of fitting Alanna Kaivalya, a yoga instructor and published author, with Starkey Halo Made for iPhone hearing aids. (Read Alanna's Halo story here!)
Below is Dr. Rudden's perspective on Alanna's #HaloJourney and the effects that new technologies like Halo and TruLink have had on her audiology practice.
Describe your experience fitting Alanna with Halo.
It was probably the most fun I have had fitting hearing aids in 20 years! Alanna was excited to see what all the "buzz" was about and she came in ready with her iPhone 5S, TruLink app downloaded and was ready to go. We first tested her hearing and saw that she had some improvement since her last test in New York City from 2012. Alanna's sometimes fluctuating, bilateral-mixed loss makes prescribing appropriate hearing aid settings challenging. Her previous hearing aids had a very minimal volume control range and only one "automatic" program, leaving her little flexibility when she is traveling the world teaching yoga or sitting in her Ph.D. classes.
When I placed the devices in her ears, complete with custom Absolute Power embedded receivers (she previously had a power receiver with double domes that popped out constantly), Alanna was instantly thrilled and teary with excitement. I completed real ear electroacoustic analysis measurements and the aids were reaching NAl-NL2 targets very closely for her "Normal" program. The next step was to personalize the settings and features just for her needs. I set up a total of four programs in the software for her: Normal, Auditorium (for her Ph.D. classes), Restaurant and Music. We reviewed the TruLink app and I demonstrated all of the features that she could access. Both Alanna and her mother were overwhelmed with the amount of flexibility and function the Halo hearing aids offer. At the fitting appointment, they were discussing and planning using the microphone and record feature in her classroom situations to streaming music and media while traveling. It was clear that Alanna had never been inhibited by her hearing loss but now she was really empowered to excel!
The following day, I traveled to Alanna's book signing and was thrilled to see her interacting with ease and confidence. I kept asking her, "Can you hear everyone?" and "Do they sound OK?" and she kept replying "I hear everything and everyone perfectly!" even in the crowded bar/restaurant with high ceilings and challenging acoustics. Alanna even graced the gathering with a kirtan classic, encouraging everyone to chant along with her.
The next day, we met for a follow up visit. She had no requests for changes to programming and had not done much exploring beyond the "normal" program. Since that visit, we have followed up by phone and email since she has been traveling from New York City to Belize to California, making sure that she understood the use, care and realistic expectations for even this amazing device. With nothing stopping her, Alanna has truly personified the intention of the Halo hearing aids: "Go Anywhere, Do Everything!"
How have new technologies like Halo and TruLink affected how you practice audiology?
The first question I ask a prospective hearing aid user now is "Do you have an iPhone?" This makes me giddy with excitement for our profession and our patients. I have had people actually tell me that they are looking forward to coming in!
What it has also done is remind me of the patient's need to have the support to be successful. The technology alone is great, but in the hands of a trained professional and an engaged patient, the results are life changing. Even the savviest patients are more successful when they get the precision fitting and guidance they need.
I recently asked a patient who was in for a hearing aid consultation to tell me what his "dream" hearing aid would be able to do. He described the features and functions of the Starkey Halo Made for iPhone hearing aid and the TruLink app almost perfectly. When I began to demonstrate the technology, he paused and said, "You're going to be here to help me with this, aren't you?" I smiled and reassured him that this technology is a powerful tool but that I was committed to his success.
New technologies like Halo and TruLink continue to push us as professionals to be technology experts and give us ways to continue to keep hearing loss from being the stumbling block to a full, enriched life.
Connect with D'Anne and Longmont Hearing & Tinnitus Center: