Schedule an appointment
To schedule an appointment with a hearing professional, call (888) 481-5512.
Corporate headquarters
Starkey Hearing Technologies
6700 Washington Avenue S.
Eden Prairie, MN 55344-3476
Use the menu below for answers to your hearing needs.
Press & media queries

Visit our News section to find the latest news and information about Starkey Hearing Technologies including press releases, corporate fact sheet and a list of awards the company has won. If you are a member of the media and have questions about Starkey Hearing Technologies, please contact media_contact@starkey.com.

Career opportunities

Consumer inquiries

Starkey hearing aids are only distributed to patients through licensed hearing professionals. If you have specific questions about your hearing aids, please contact your local hearing professional directly or review our Hearing Aid Use & Care resources online.

Online contact form

Find a Starkey hearing professional

Hearing professional inquiries

If you are interested in becoming a Starkey customer, please email our Sales Team at sales@starkey.com.

Student inquiries

If you have questions about our educational opportunities or scholarships, please complete the Contact Us form below.

International

Starkey Hearing Technologies maintains a strong network of manufacturing partners, customers and facilities throughout the world. These affiliates are committed to providing the world's finest hearing solutions from Starkey Hearing Technologies.

Sponsorship requests

Starkey Hearing Technologies is proud to support and fund initiatives that create lasting impacts in our local communities, as well as around the globe. If you are interested in contacting us for sponsorship opportunities, please fill out our Sponsorship Request Form.

Contact us

If you have questions that aren't answered above or in Frequently Asked Questions, please fill out the form below. For hearing aid inquiries, please include the hearing aid serial number(s) and name of your hearing healthcare professional in your message.

Phone numbers

Opt out of Thrive Fall Alert

Thrive Fall Alert can detect when a hearing aid wearer falls and send alert messages to their loved ones. To have your phone number removed from the Fall Alert feature

click here

.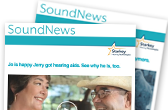 Starkey eNewsletter
Get the latest hearing news from Starkey.
Sign up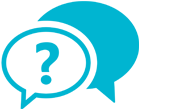 Frequently asked questions
Learn more