Veterans assistance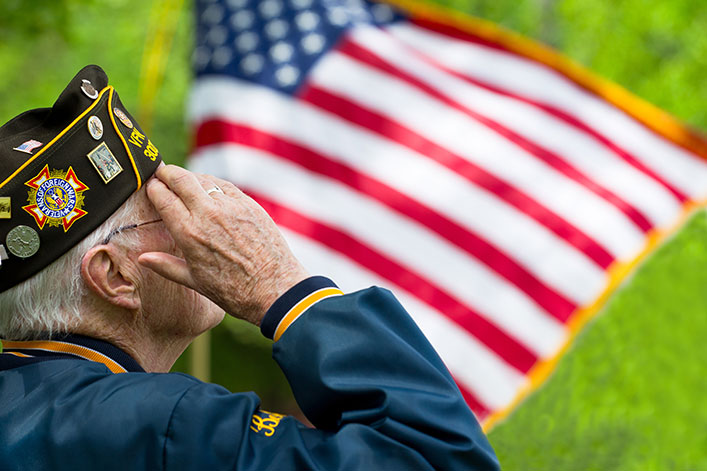 Hearing loss and other hearing-related problems such as tinnitus, are the most common disabilities reported in military veterans.* However, most veterans do not seek hearing loss treatment when they first notice a hearing problem. Like the civilian population, veterans typically wait at least seven years before seeking help for hearing loss. *January 2011 Government Accountability Office report.
Who qualifies for veterans assistance for hearing problems?
According to Military.com, "the Department of Veterans Affairs will ensure access to audiology and eye care services including preventive health (care) services and routine vision testing for all enrolled veterans and those veterans exempt from enrollment."
What does assistance cover?
Veterans assistance for hearing loss is dependent upon your unique situation and benefits package. To determine what benefits you may be eligible for, please contact the VA facility in your area.
Why Starkey hearing aids?
As the only American-owned and operated provider of hearing solutions, Starkey is proud to support those who have served our country with the best in American innovation. As a world leader in hearing innovation, Starkey has helped millions of patients experience more with never-before-seen hearing aid technologies.