Apps
Control your hearing aids, find relief from tinnitus and maintain independence while giving loved ones peace of mind.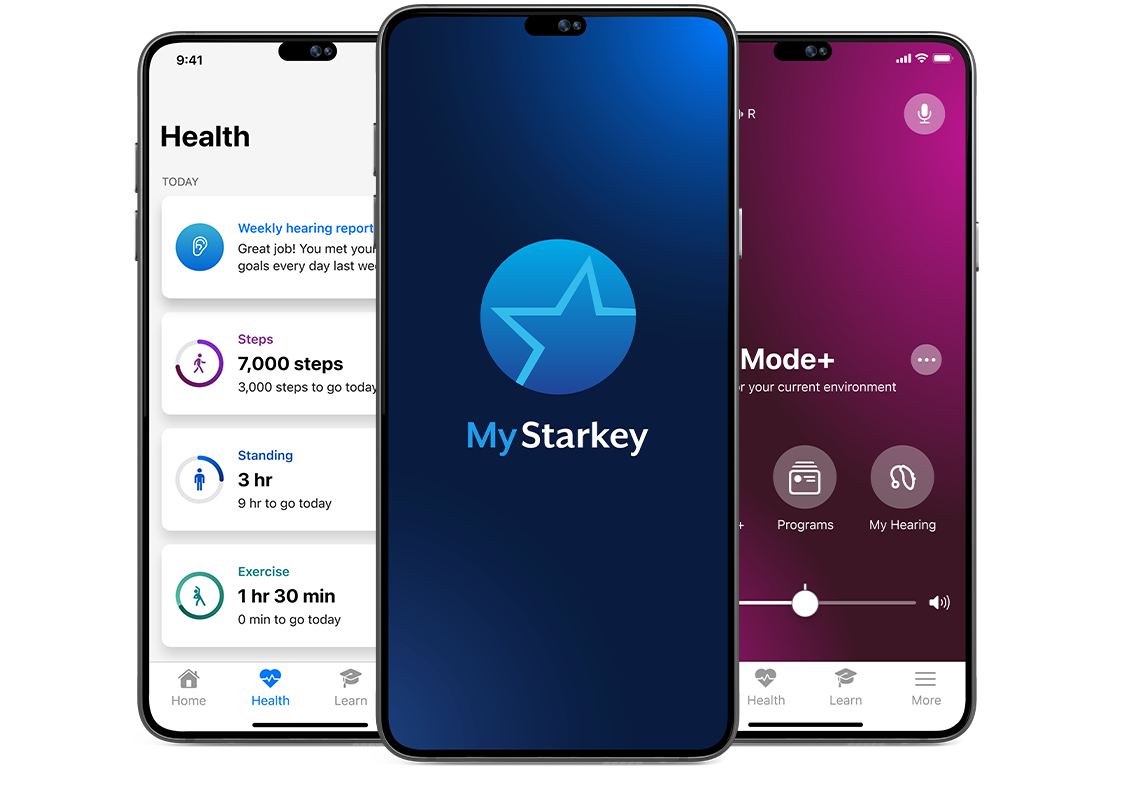 Adjust hearing aid settings, find lost aids, manage tinnitus, stream calls and more.
Accurately count steps, track engagement, and achieve well-being goals.
Access and watch a variety of "How-to" videos and tutorials.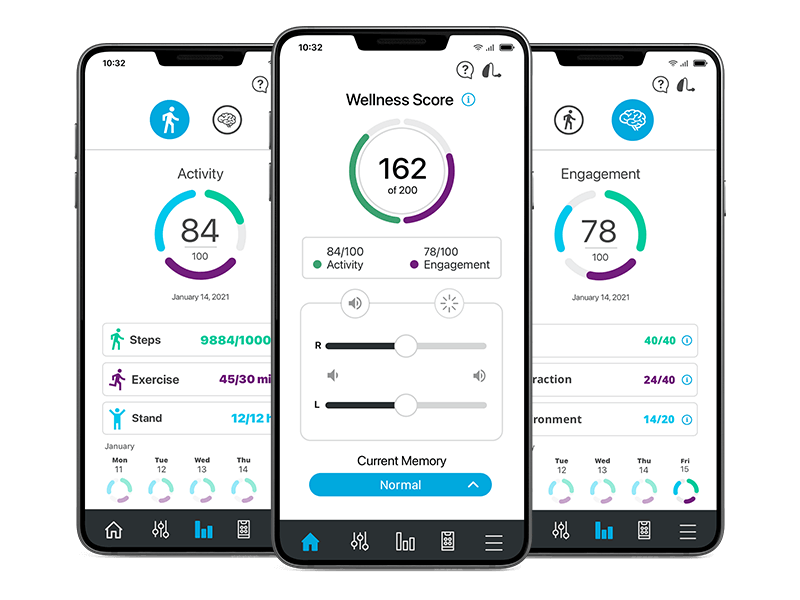 Change volume, switch memories and much more right from your smartphone.
Monitor your Engagement and Activity and set daily goals.
Answer phone calls with the touch of a button and stream conversations directly to your hearing aids.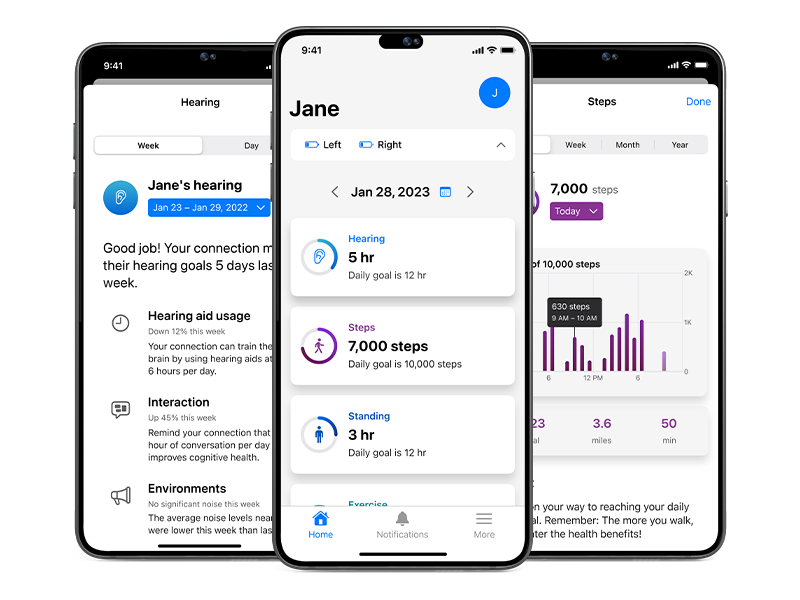 Share helpful information like physical activity, hearing aid usage, social engagement and more.
You decide what to share from your My Starkey and Thrive apps.
Exclusive to Genesis AI, Evolv AI and Livio Edge AI hearing aids.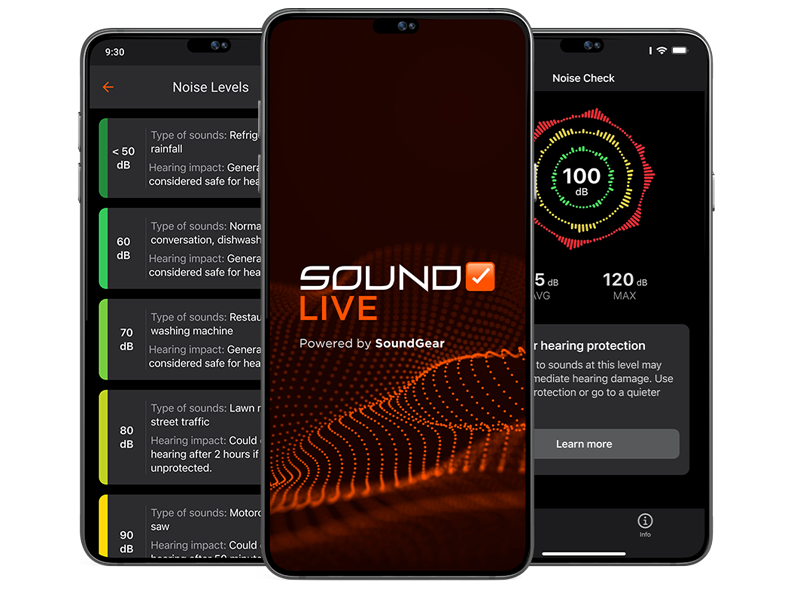 Find out if noise around you is safe or potentially harmful to your hearing using the SoundCheck Live sound level meter.
Learn about environmental noise and how it may impact your hearing.
Discover ways you can protect your hearing — everything from hearing protection devices like SoundGear, to limiting your exposure.

All from the palm of your hand.