Today's guest post is from Bob Clark, a Halo Made for iPhone hearing aid wearer and avid rock climber and skier. Bob won a pair of Halo devices by entering a contest on our Facebook page earlier this year! We asked him to share a little bit about his experience with hearing loss and his Halo fitting. We hope you enjoy Bob's story as much as we do!
My name is Bob Clark and I've been using hearing aids for about 15 years now. I was a physical education teacher for 36 years here in Connecticut. I've been married to a wonderful woman from Brazil for 39 years – 40 in November! We have two children who each have families of their own; we love spending time with them. I have also been a climbing guide and ski instructor for over 30 years, which has now become my full-time job since retirement. In my spare time, I fly fish, build fly rods and attempt to tie flies!
I first realized that I had a hearing issue when my family suggested I should have my hearing tested because they felt and knew I had an issue hearing. I guess I hadn't realized I had a problem since my loss had been gradual over time. As they knew, I found out I did indeed have a hearing issue!
I have not allowed my hearing loss to inhibit what I like and love to do. Although I find it necessary to sometimes tell people that I do have a hearing loss because they talk so quietly. I do like to sit closer to a speaker or at the front when viewing a film since I'm afraid I might miss something being said.
Believe it or not, I first heard about Starkey hearing aids on Facebook. I read about the new hearing aid that works with the iPhone and thought, "Wow, that's for me!" I could adjust my aids on the chairlift, the middle of a stream or even on the side of a cliff. I saw the contest on Facebook and entered, never dreaming I would end up winning.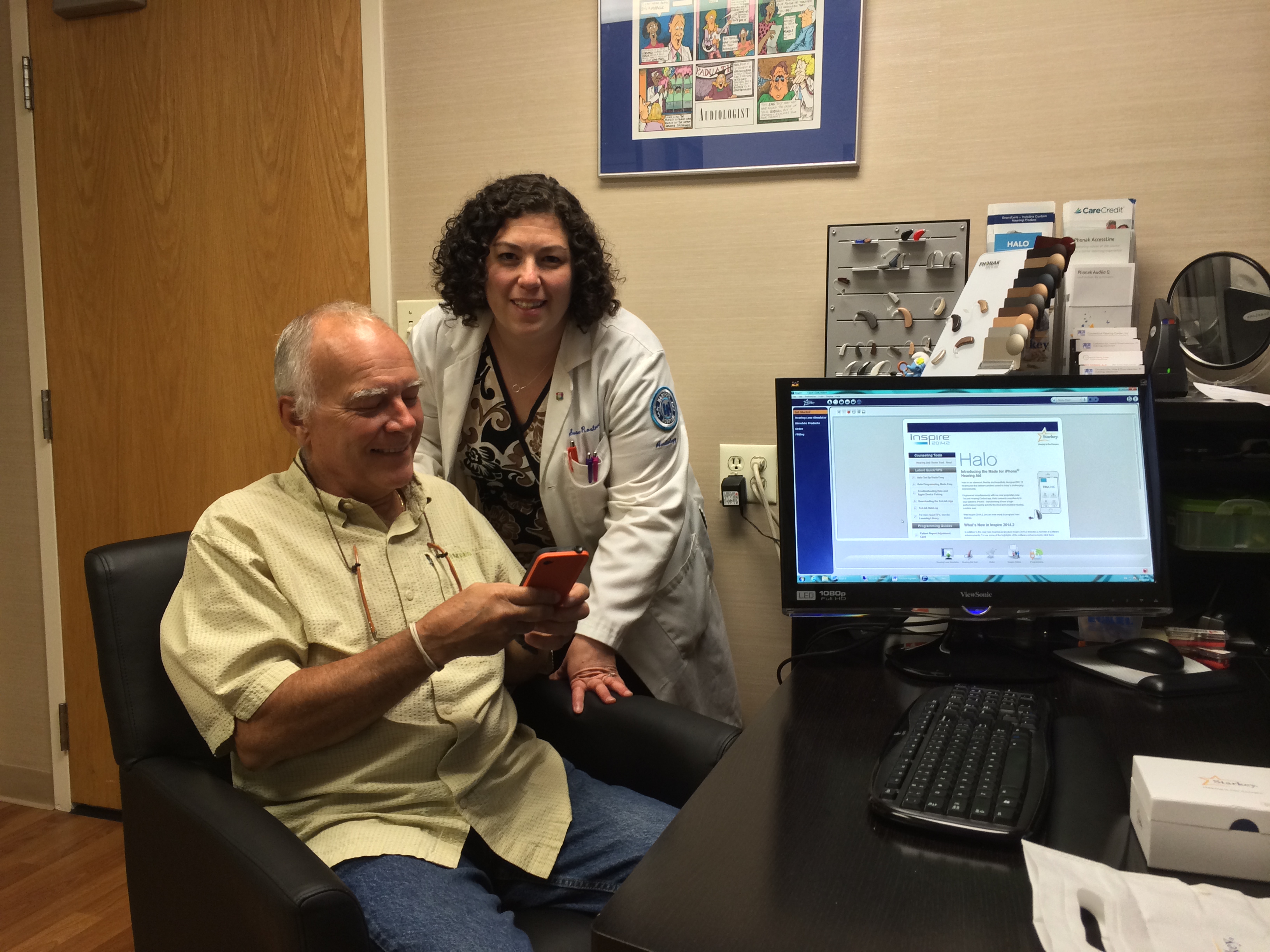 When I went in for my Halo fitting, I was amazed at how easy it was. The audiologist (Dr. Susan Rostron at Connecticut Ear, Nose and Throat) just looked at my ears, slid the aids on my ears, did a couple of adjustments and I was in business!
After a couple of follow up appointments I am hearing better than ever before. Syncing to the phone has made phone calls a joy to make and receive! I have even taken calls in the river and on the cliff. Being able to adjust my aids on the side of the cliff is incredibly useful.
Anyone who has a hearing loss should not feel left out or depressed. After finding out I had a hearing loss I was relieved. I didn't know that the issue could be resolved so easily. I now feel like I can do anything I wish, and I do! People should not allow it to prevent them from doing whatever they desire. I personally don't look at it as a disability. It hasn't held me back at all and it shouldn't hold you back either. You can do and accomplish anything you want, hearing loss or not.
Want to share your Starkey story? Email social@starkey.com!