The air is crisp and the leaves are beginning to change. The days are getting shorter and the nights longer. Fall is here, marking the transition from summer to winter. For many that means pumpkin pies, apple orchards and football. For others, fall marks the beginning of hunting season.
The start of hunting season is a great time to remember the importance of protecting your hearing. Damage to your auditory system can occur with exposure to sounds at 90 decibels (dB) and above. Recreational shooting can often exceed 140dB. So, whether you find yourself in a tree stand hunting deer or at a shooting range this hunting season, it is vital to remember to protect your hearing.
Starkey Hearing Technologies offers a complete line of electronic hearing protection called SoundGear which is used by hunters, shooters, military personnel, law enforcement, factory workers, construction workers and sporting enthusiasts. It is engineered to be effective and comfortable, utilizing digital technology to enhance environmental awareness while providing automatic noise suppression.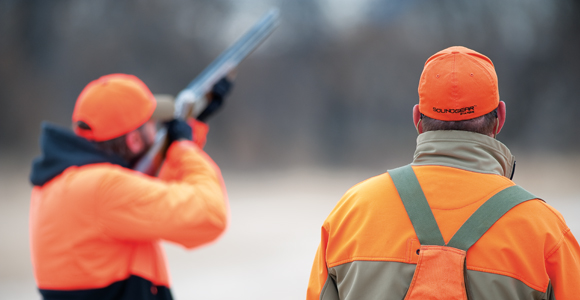 SoundGear is designed to protect listeners from both impulse and steady state sounds that exceed comfortable listening levels. Unlike traditional earmuffs worn over the ears, SoundGear, depending on the model, fits inside the ear or discreetly behind the ear. These designs allow the wearer to hear soft sounds, such as speech or game, while blocking out loud noises that exceed safe listening levels. Wearer can communicate effectively and still enjoy 100 percent digital sound enhancement of environmental sounds.
The product line offers a Noise Reduction Rating (NRR) between 24 and 26dB depending on the model. Recreational models designed for impulse noises like gun shots suppress sounds over 95dB while the Industrial model reduces all sounds over over 80dB.
There are three model options in the SoundGear product family: instant fit (in-the-canal), behind-the-ear, and custom (available from your local hearing professional. Pricing starts at $169 and includes a one-year repair warranty with a risk-free 30-day trial.
Hearing plays a key role in every successful hunt. By utilizing hearing protection like SoundGear, you will ensure many years of healthy hearing for future hunting seasons to come.