Discover a world of wonder
Kids discover so much when they're engaged, confident and happy. And you open your child's world a little wider when you help them hear better.
Hearing aids for children
Starkey has pediatric-friendly products and program offerings designed to help you tackle your child's hearing loss head-on. From colorful hearing aids with kid-friendly features to hearing professionals who are attuned to the unique hearing needs of children, we have everything you need to let your child discover this world of wonder, and not think about anything other than being a kid.
Kids and hearing loss
If your child has been diagnosed with hearing loss, or maybe you have noticed a potential problem, it's important to begin intervention as quickly as possible. Even a few months can be a major delay when it comes to the rapidly changing brain of a child. Studies show that early intervention can help improve language development, increase academic success and enhance lifetime opportunities.
Speech development

Hearing sounds as clearly and distinctly as possible is the key to developing speech. When children experience a full, rich range of sounds all day long, they have a better grasp of both complex language and the world around them.

Social development

It might seem obvious, but it's easier to make friends and be part of the group when you can hear the other kids – and confidence to participate or lead comes from being able to hear well.

Different ages have different hearing needs

The primary goal for babies and toddlers is for them to hear and process the widest possible range of sounds. But when a child starts school, noise management and directional processing becomes much more important. With Starkey hearing aids, you get features designed to accommodate a range of ages. Your hearing professional will enable the features that are appropriate for your child.

Hearing loss and school

Kids learn better when they can hear the teacher. Most school districts provide an FM system for children with hearing loss. An FM system is like a one-way radio. The teacher wears a small microphone, and a receiver is plugged into the back of the child's hearing aid so he or she can hear everything the teacher says without having to worry about the classroom noise interfering.

Working with your hearing professional

Your hearing professional is your partner and resource in your child's hearing journey. They can provide both general information about hearing loss as well as testing and product recommendations specific for your child's needs.
Starkey hearing aids
Starkey hearing aids are not just any hearing aids, because these are not just any ears. Starkey's leadership is built on an evidence-based design approach: every innovation we make must first be proven to deliver a better hearing experience for our patients.
For your child, this means outstanding performance: like smart technology that is designed to identify and amplify important sounds like speech; and sturdy features specifically designed to take whatever kids can dish out.
Fast, powerful sound processing

At the heart of each Starkey hearing aid is BluWave® 3.0, an operating system designed to maximize performance in the challenging environments children deal with today. Basically, they are like tiny computers, designed for faster processing, better noise management and superb voice recognition.

Safety

Kids, especially young ones, love to take things apart and put them in their mouths. A locking battery door is standard on our pediatric instruments.

FM system compatibility - Dynamic Direct Audio Input (DAI)

FM system compatibility is critical for school-age children, and Starkey's Dynamic DAI is universal, meaning it works with all FM systems. The Plug and Play System is easy to use and standard on Starkey pediatric hearing aids. If DAI is plugged in and the teacher's transmitter is on, it's active. No extra equipment needed.

Reliable, hassle-free hearing aids

HydraShield®2, Starkey's pioneering water- and wax-repellent moisture protection system, is standard on our pediatric products and provides 100% resistance to water, humidity, perspiration, oils and corrosion, both inside and out.

Feedback management

Feedback, or the whistling often associated with hearing aids, is one of the most common problems for hearing aid wearers. Now, that's all in the past. Starkey's pediatric PureWave Feedback Eliminator3 prevents virtually all feedback, whistling and frustration.

Understanding speech in noise

Voice iQ² is our smartest noise reduction and speech preservation system ever developed. Many hearing aids simply boost the volume of all sounds. Voice iQ² is designed to suppress background noise and enhance speech, so children can experience maximum comfort and clarity – even in the noisiest environments.

Remote adjustments

T² is controlled by a cell phone. If enabled, older children can make volume and setting adjustments using a cell or touch-tone phone.
Colors and earmolds
Boost your child's confidence by letting them pick their favorite colors for their hearing aids and earmolds.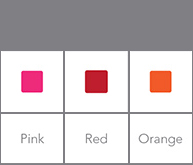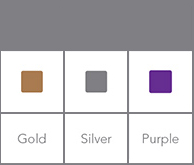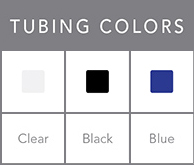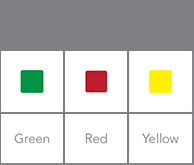 For most children, especially young ones, behind-the-ear (BTE) hearing aids are the most appropriate option for their hearing loss. To keep up with kids' rapid growth, they get new earmolds once or twice a year but will keep the same BTE for several years.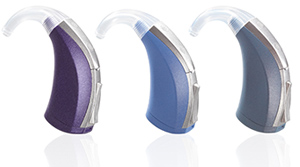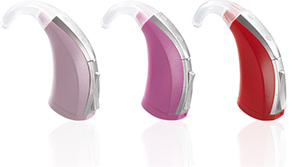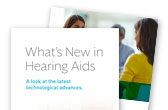 What's new in hearing aids brochure
Download PDF