Are cheap hearing aids any good?
Affordable hearing aids are different than cheap hearing aids, and although they may have some limitations (inability to separate voices from background noise, for example) lower-cost hearing amplifiers are sometimes a good way to ease into the idea of wearing hearing aids.
Ask yourself the following questions to see if a hearing amplifier might be right for you.
Are you a first-time hearing aid wearer?
Is cost a factor in considering the purchase of your hearing aid?
Is it a priority for you to wear a hearing aid that fits invisibly inside your ear?
Do you need a hearing aid that can easily be worn while talking on the phone?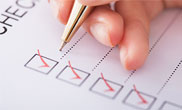 Prepare for your appointment
Learn more