How much do hearing aids cost?
Hearing aids — like other medical devices and equipment — are a significant investment, and also like most things, you get what you pay for. Most hearing professionals offer financing plans and you may qualify for other discounts through your insurance provider or another source.
The price of a hearing aid will vary depending on the specific style and features you choose. Like many things you buy, from tires to televisions to cell phones, there is definitely a "good-better-best" hierarchy that applies to hearing aids. It's a matter of weighing the costs and advantages of hearing aid features then ranking their importance to you and your family.
This blog post offers a unique perspective on the price of hearing aids.
Your hearing professional will work with you to align your lifestyle needs to your hearing aid features. If you lead an active work and social life, you may require and desire hearing aids with discreet, advanced, automated features. If you spend more of your time at home pursuing quiet activities, a less expensive level of technology with basic functionality may be right for you.
Wherever you fall on the spectrum, hearing aids can help enhance your quality of life dramatically, bringing you back in touch with the people and activities you enjoy. In addition, studies show hearing aids can increase earning potential on the job. Whatever the situation, most people find it's worth the investment to stay connected to human communication.
Guide to financing and financial assistance
When it comes to paying for hearing aids, there are a variety of resources that may be available to you.
Medicare
Typically Medicare does not cover routine hearing evaluation or hearing aids. Although in some cases, exams ordered by a physician and conducted by a licensed audiologist may be covered by Medicare Part B. Medicare Advantage Plans may have hearing aid coverage.
Check with your doctor or hearing professional about whether Medicare covers a diagnostic exam. Search your state for Medicare coverage of hearing aids and hearing exams.
Medicaid
Most state Medicaid programs cover partial or complete costs for hearing aids. (Medicaid must cover hearing aid costs for children.)
There are different eligibility conditions depending on your state program, and your doctor or hearing specialist can help you determine whether this coverage is available to you. For telephone numbers and contact information for the Medicaid program in your state, visit www.benefits.gov and select "Benefits by Category" and then select "Medicaid/Medicare."
VA benefits
The Veteran's Administration (VA) provides access to audiology services and hearing aids for qualified veterans. For additional information, veterans should contact the VA healthcare facility near their homes. To locate the VA facility near you and for links to other resources for veterans, visit the Hearing Loss Resources for Veterans page on Starkey.com.
Private health insurance
Hearing aid coverage for adults is not mandated in every state. Some private health insurance companies cover the costs of hearing tests, a hearing aid evaluation and even partial or full coverage of a hearing aid — while others provide none at all. Check your individual plan coverage by calling the member services phone number on your insurance card.
Questions to ask your insurance provider:
Does my insurance policy cover the entire cost or partial cost for hearing aids?
Do I have to use a specific hearing aid provider? If yes, please provide a list of approved providers in my area.
If my insurance plan provides a benefit for hearing aids, do I have to pay the provider and submit a form for reimbursement or can my hearing specialist bill my insurance provider directly?
Is the hearing aid benefit limited to specific hearing aid models or hearing aid technology?
Are there any additional criteria or stipulations for coverage? For example, is there a threshold of hearing loss severity I must meet before I am eligible for the hearing aid benefit?
Flexible medical spending plans
Some employers sponsor Flexible Medical Spending Plans, which allow you to set aside a portion of your earnings on a pre-tax basis. The money can be used throughout the year to pay for medical expenses not covered by your insurance provider. Using pre-tax flexible spending dollars is an excellent way to offset hearing aid expenses.
Consumer Reports calculate savings for a person in the 28-percent tax bracket who spends $5,000 from a flexible spending account on hearing aids will effectively save $1,400 by paying with pre-tax dollars.
Health savings plans
Health savings plans are tax-advantaged medical savings accounts available to taxpayers who are enrolled in high deductible health plans. The money contributed to health savings plans is not taxed at time of deposit and accumulates year over year, with interest, if it is not spent. Health savings plans can be used for medical and healthcare related purchases not covered including hearing aids.
State vocational rehabilitation programs
If hearing aids are required for your employment, state vocational rehabilitation programs may provide financial assistance toward their purchase. Find your local office by visiting www.disability.gov/benefits to find rehabilitation programs in your home state.
Credit financing programs
Most licensed hearing specialists offer financing programs with a range of affordable plans for hearing aids and hearing loss treatment costs. Wells Fargo Health Advantage® is Starkey's preferred option.
Deducting your costs
If you itemize your taxes, healthcare costs that exceed a certain percentage of your adjusted gross income can be deducted from your federal income tax. Hearing aids and hearing aid batteries are among the qualified medical costs that are deductible. Talk to your tax preparer for more information.
Service organizations and foundations
Many fraternal and service organizations have programs to provide assistance with hearing aids. Some of these may include the Lions Club, Fraternal Order of the Eagles, Moose Lodge, Masonic Lodge or Shriner's organizations.
To find agencies in your state, try these keyword search terms: Your state name, programs for hearing impairment, hearing loss services, or free products and services for the hearing impaired.
Similarly, some hearing aid manufacturers sponsor foundations that provide hearing aids to those with limited financial resources. For example, Hear Now is a national nonprofit program affiliated with Starkey Hearing Foundation. The program assists hard of hearing individuals who lack the financial resources to purchase hearing aids.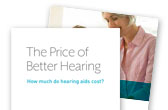 The price of better hearing brochure
Download PDF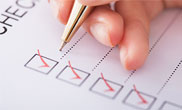 Prepare for your appointment
Learn more