Your hearing aid's
parts and controls
Every hearing aid has four key components. See what they are and learn about other common parts and controls.
Behind-The-Ear (BTE)
A BTE hearing aid houses the hearing components in a casing that rests behind the ear. A clear plastic acoustical tube directs amplified sound into an earbud or a customized earmold that is fitted inside the ear canal. BTEs are the world's most common hearing aid, are typically the biggest, and are available in standard, mini or power.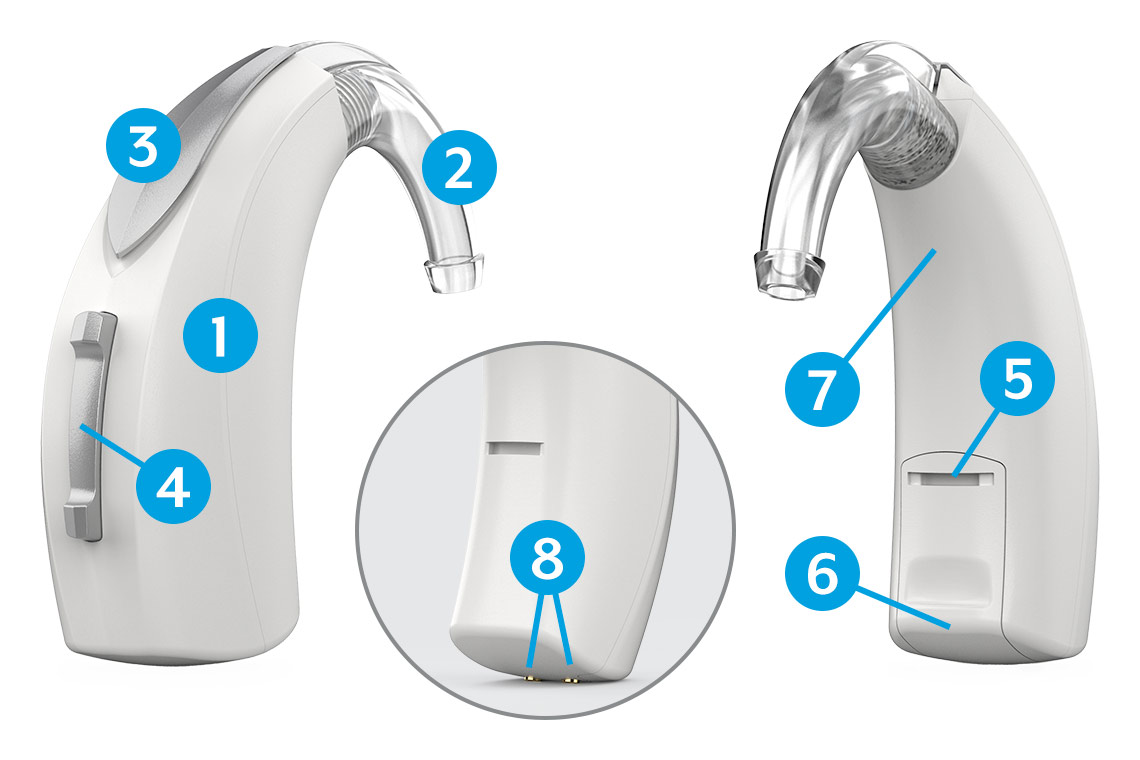 1

Hearing Aid Shell
2

Ear Hook
3

Microphone
4

Rocker Switch (user control)
5

Left/Right Indicator
6

Battery Door
7

Manufacturer & Model Name
8

Charging Contacts