Customized tinnitus relief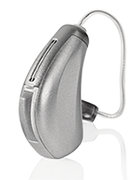 Tinnitus is different for everyone. Our Multiflex Tinnitus Technology is designed to deliver personalized relief.
Starkey Hearing Technologies, a leader in hearing health technology, offers customized tinnitus relief options. Whether your tinnitus is mild or severe, intermittent or all day, sounds like crickets or a buzzing saw, our professionals will tailor our patented Multiflex Tinnitus Technology to your specific and unique conditions — get your mind off your tinnitus and get your life back. Learn more about customized tinnitus relief.
How it works
Using Starkey's patent-pending Multiflex Tinnitus Technology, Starkey tinnitus products create a customizable and comforting sound stimulus that you and your hearing professional can fine-tune to soothe the unique, irritating sounds you hear and take your focus off of it.
Designed to deliver relief for ringing in your ears

Soothes
Tailored sound stimulus soothes your unique tinnitus

Relieves
Designed to take your focus off your tinnitus, so you don't notice that it's there

Patented technology
Features patented Multiflex Tinnitus Technology from the leader in hearing health technology

Discreet & comfortable
Small, comfortable device can easily be worn all day

Custom fit
Custom fit to your needs by a professional

Risk-free, 30-day trial*
Not sure if it's right for you? You can try it free for 30 days with no obligation to buy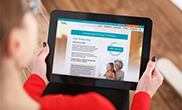 Free tinnitus test
Get started

Get relief now — download our Relax app
Download now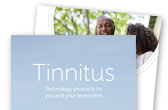 Tinnitus Technology Products brochure
*Professional fees may apply.