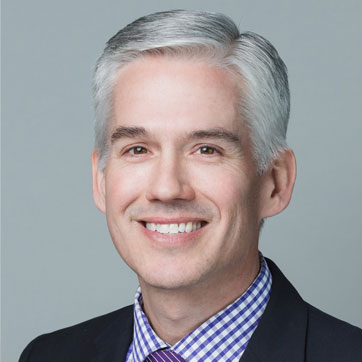 Scott Klein
Vice President of Product Management
What do you do at Starkey?
Vice President of Product Management – a newly created role to ensure that our Product Roadmap will deliver the right products at the right time to help Starkey create the best possible hearing outcomes for our patients.
What did you do before arriving here?
Led Global Marketing & Strategy for the Heart Failure division at Abbott Laboratories, here in Minnesota.
Previously worked at Medtronic in multiple roles spanning Product Management, Marketing, and Strategy.
When it comes to your job and your goals for 2021, what are you most excited about?
I am most excited about delivering launches to our customers around the world in 2021, spanning new advances in not just hearing health care, but also advances in telehealth and phone connectivity.
What challenges do you anticipate?
We have a lot of cross-functional work to tackle in 2021, so we will need to maintain our focus on executing at a high level, as we continue to work remotely in so many roles.
In your new position, how do you hope to help people hear better, so they can live better?
By developing key insights into our customers, our patients, and our markets, I will help Starkey deliver the right devices at the right times that will inspire our customers to treat as many patients as possible – thereby helping more people hear better, so they can live better.