#StarkeyExpo Speaker Spotlight: Day 2
#StarkeyExpo is less than 30 days away, and we are excited to give you our next set of #StarkeyExpo Spotlight Speakers!
Leading in your market, the theme for the second day, covers social media, the art of selling and the new realities in hearing.
Randi Zuckerberg
A woman of many talents, Randi Zuckerberg is the Founder and CEO of Zuckerberg Media, a television producer and contributor, musician, actress and author of the New York Times Bestseller Dot Complicated. She also created and ran Facebook's marketing program from 2005-2011. Zuckerberg will share her entrepreneurial experiences, her thoughts on technology and how to make our lives less "Dot Complicated."
Satjiv Chahil
Fondly known as the "CMO of Silicon Valley," Satjiv Chahil is a global business executive that specializes in driving go-to-market strategies, integrating business goals with social causes and helping companies expand their business across global markets. With a career spanning over 30 years, Chahil worked with leading innovators such as IBM, Xerox, Apple, Palm and HP. Chahil will discuss his own experiences with failures and successes in innovation.

Daniel Pink
Named one of the top 15 business thinkers in the world by Thinkers 50 in 2013, Daniel Pink is the author of five proactive best-selling books on business, work and management. His books have been translated into 24 languages and have sold more than 2 million copies worldwide. His latest, To Sell is Human: The Surprising Truth About Moving Others, uses social science, survey research and rich stories to offer a fresh look at the art and science of sales.
President Bill Clinton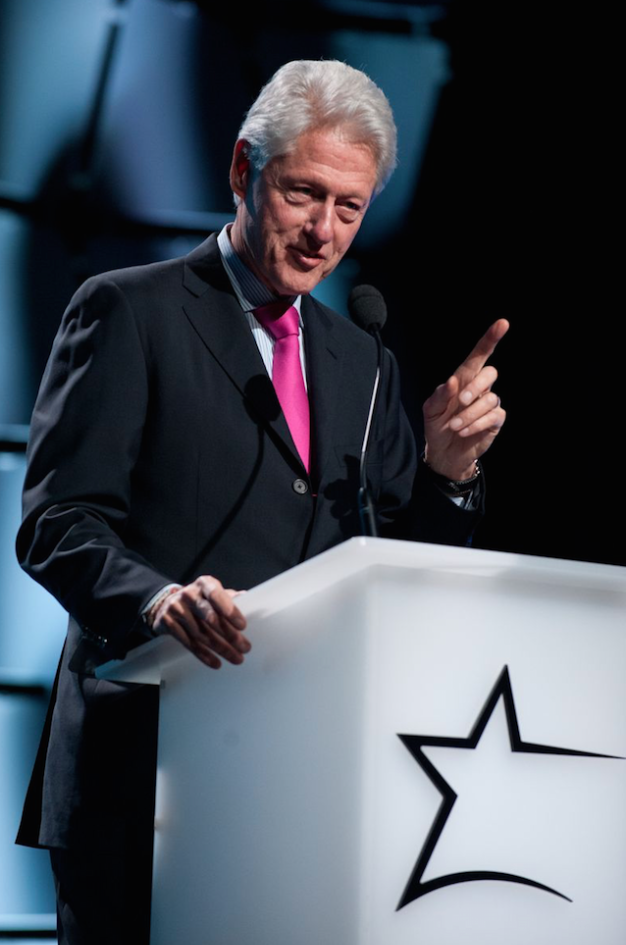 Special guest President Bill Clinton will join us for a never-before-seen Q&A forum on his global humanitarian work and partnership with Starkey Hearing Foundation.

President Clinton established the Bill, Hillary & Chelsea Clinton Foundation, which improves lives globally through several initiatives, including the Clinton Global Initiative. Established in 2005, the Clinton Global Initiative (CGI) convenes global leaders to create and implement innovative solutions to the world's most pressing changes.
To date, members of the CGI community have made more than 3,400 commitments which have improved the lives of over 430 million people in more than 180 countries.

Starkey Hearing Foundation is a proud member of the CGI, and together, Bill Austin's vision, "So the World May Hear" is widely amplified. In 2011, Starkey Hearing Foundation committed to fit more than 100,000 hearing aids to people in need annually, for a total of 1 million this decade.

Click here to watch the Foundation's 2013 hearing mission in Zambia, Tanzania and Rwanda with President Clinton and Chelsea Clinton, and learn about the Foundation's impactful partnership with the CGI.

Check out #StarkeyExpo Day 1: Leading in Hearing Science.