Livio AI
Reimagining what a
hearing aid can do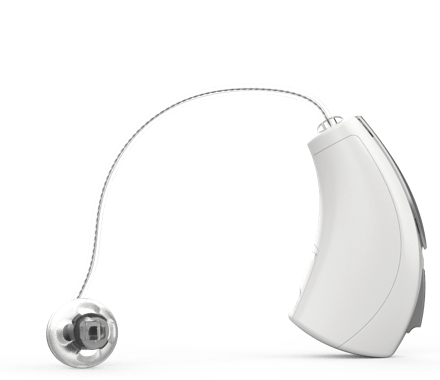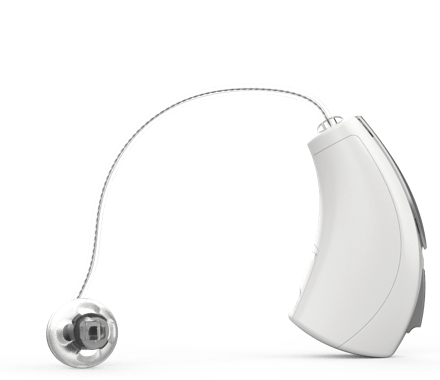 Livio AI
Advanced technology for amazing sound quality
Not only does Livio AI sound incredible, but as the world's first Healthable hearing aid, it enables users to take a proactive approach to their hearing and wellness with brain and body activity tracking, and more. And our Mask Mode feature helps make it easier to hear people who are wearing face masks.
Download brochure
Smartphone compatibility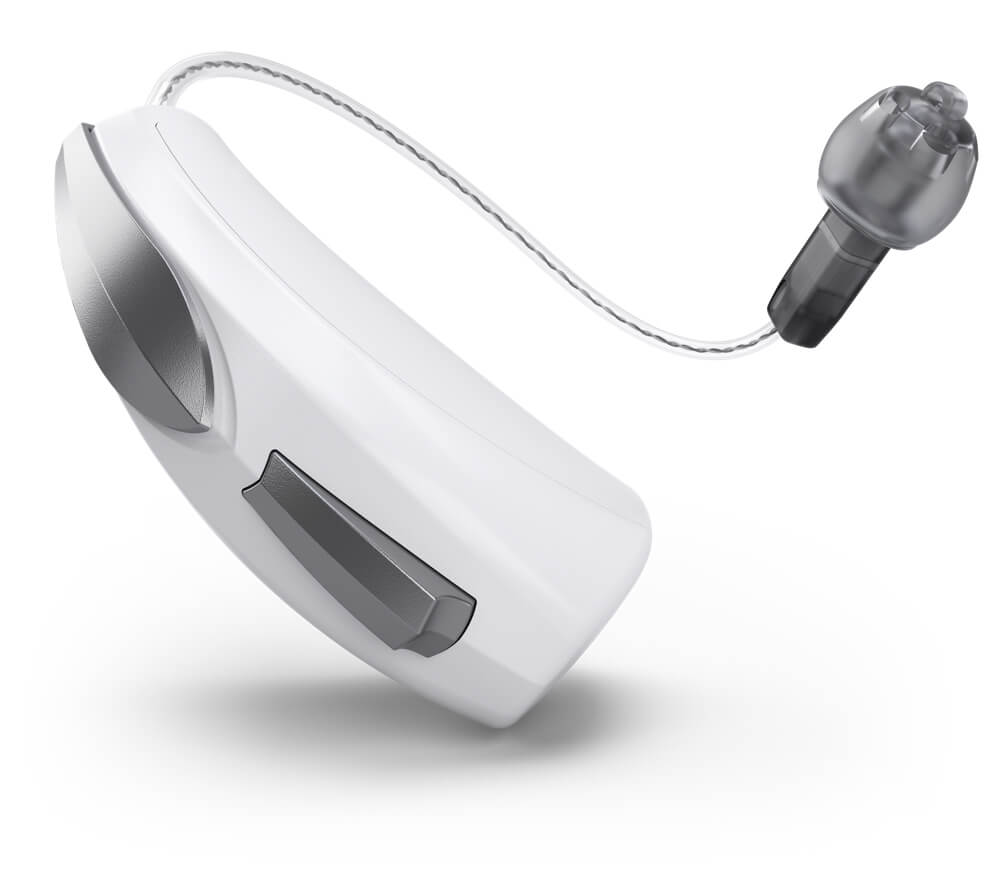 Why artificial intelligence (AI) in a hearing aid?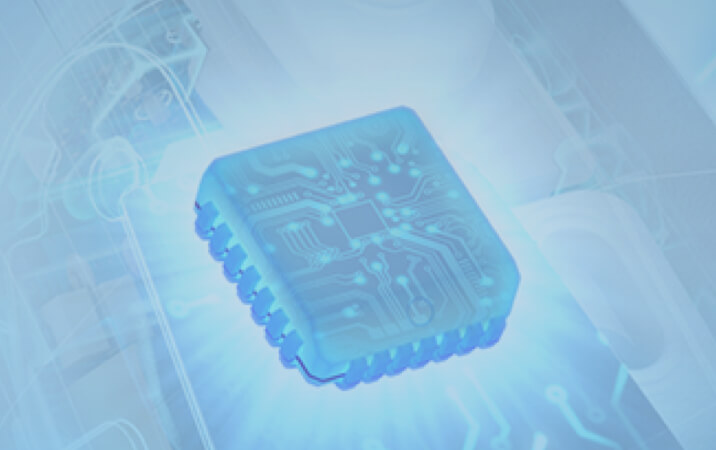 What's a Healthable hearing aid?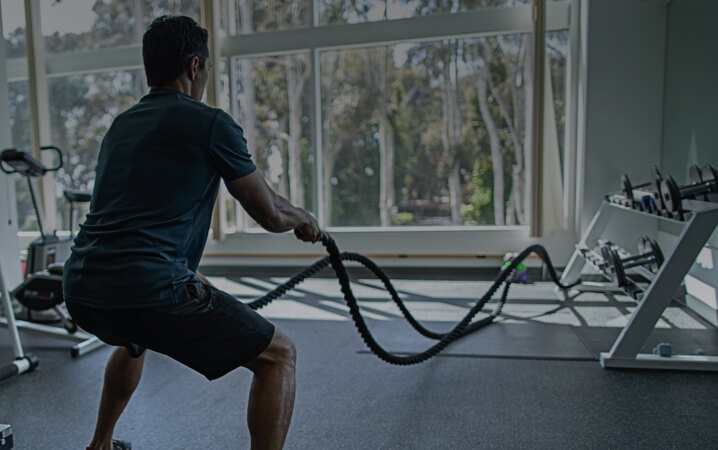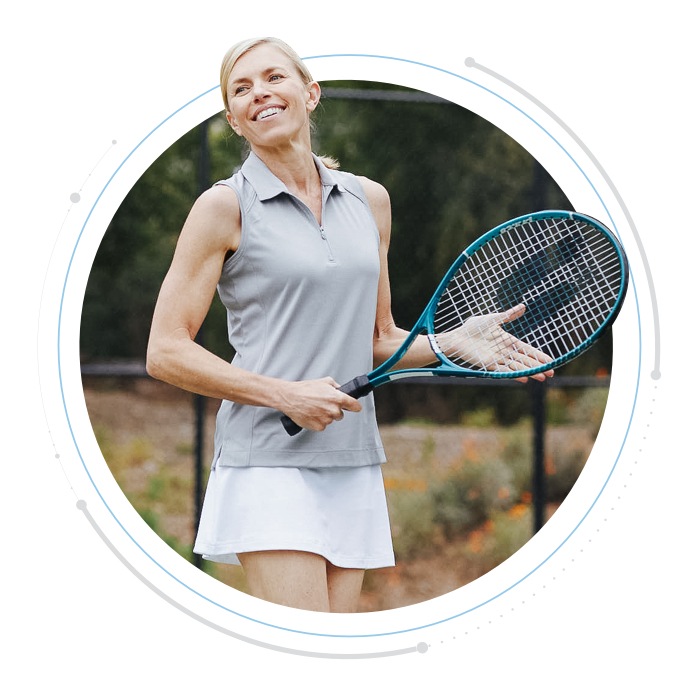 Livio AI Overview
Livio AI is unlike any other hearing aid. Using integrated sensors and artificial intelligence, Livio AI enhances your listening experiences, proactively manages your health and provides access to information to simplify your life.
Our latest technology provides superior sound quality plus advanced features and capabilities.
Superior Sound Quality
Advanced technologies work together to provide exceptional sound quality in any environment.
Mask Mode
This custom memory boosts certain frequencies to help you better hear people who are wearing face masks.☨
Rechargeable
The smallest Healthable rechargeable hearing aids available, providing up to 24-hour wear.
Streaming
Enhanced streaming performance lets you enjoy music or favorite TV shows like never before.
Phone calls
Answer calls with the touch of a button and stream them to your hearing aids.*
Personalized Memories
Create multiple custom memories including geotagged memories like, "coffee shop" or "home."
Remote Control
Change volume and switch memories easily using a tool in the Thrive app.
Auto On/Off
Automatically save battery power when your hearing aids are not in use.
☨ Available on select technology levels
* Remote Microphone + is required for certain Android™ devices.
The ear is the new wrist. It is the best place to accurately track health and fitness data and Livio AI is the first hearing device to provide you with that advantage.
Activity Tracking
Tracks your daily steps, measures movement and monitors more vigorous physical activity.
Engagement Tracking
Monitors the health benefits of hearing aid use and active listening.
Livio AI hearing aids work with our Thrive Hearing Control app to simplify your life with the convenience of information services and features.
TeleHear
Minimize visits to your hearing professional's office by requesting remote adjustments, via video chat.
Find My Phone
Using your hearing aids and Thrive Assistant, you can now locate your lost or misplaced phone by having it ring.
Tap Control
Enables you to easily stop or start audio streaming by simply tapping your ear twice.
Thrive Assistant
Provides quick answers to questions like, "how do I adjust volume?" or "what's the weather?"
Reminders
Easily set up reminders for appointments, taking medications, prescription refills or other personal tasks.
Self Check
Provides a quick, convenient way for you to analyze your hearing aid system's performance.
Transcribe
Conversations are transcribed into text that can be saved or shared.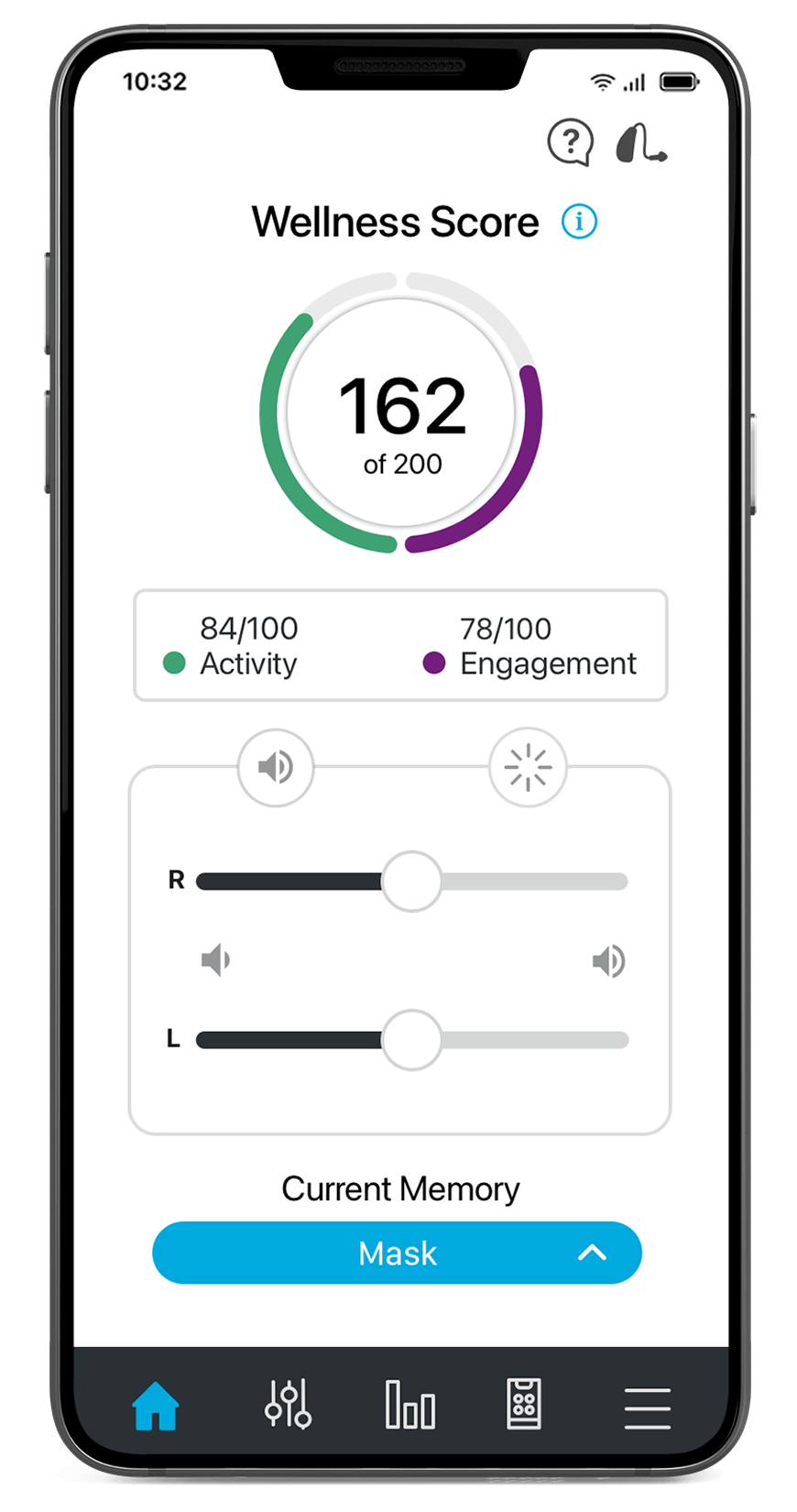 Mask Mode☨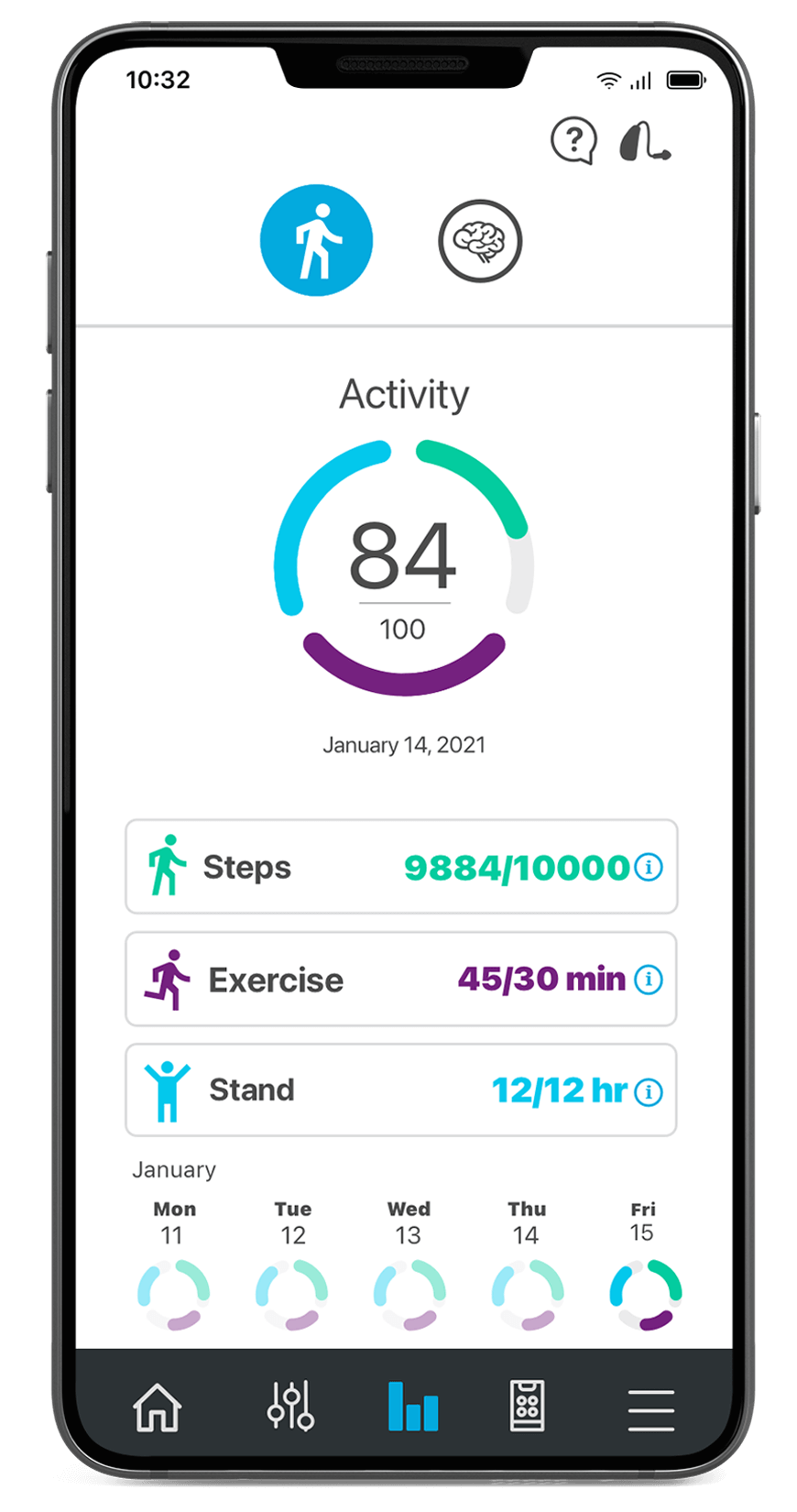 Activity Tracking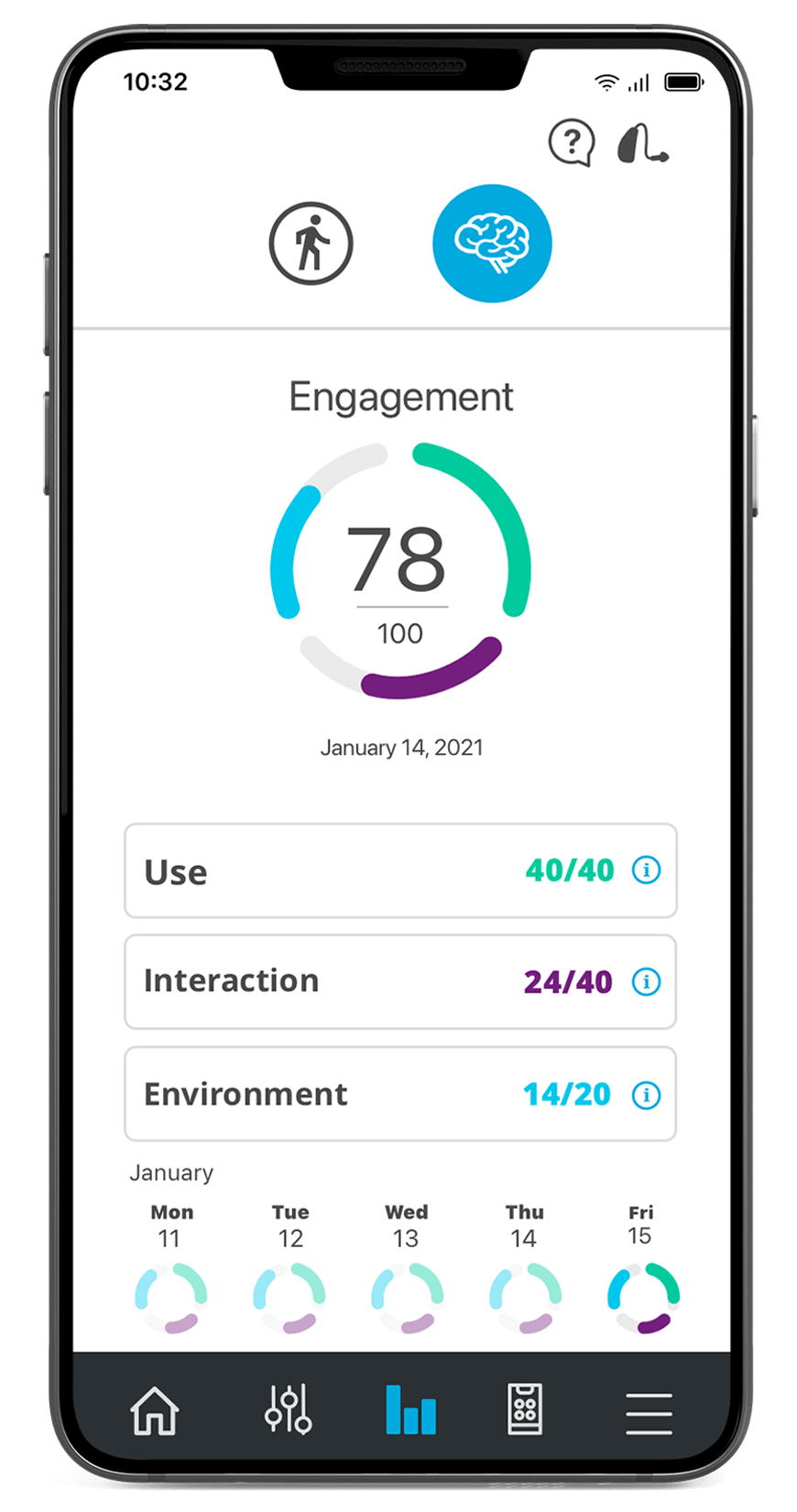 Engagement Tracking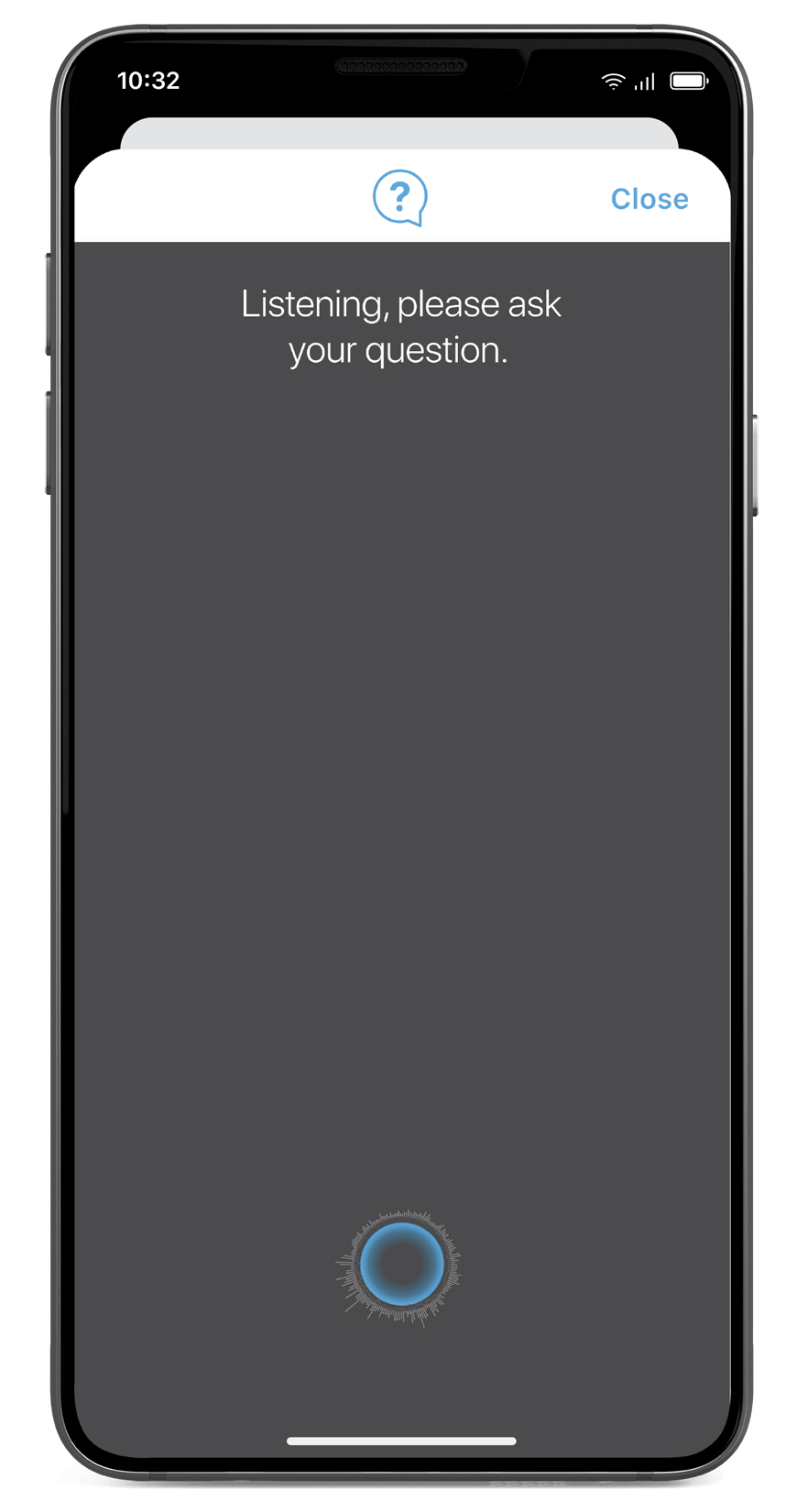 Thrive Assistant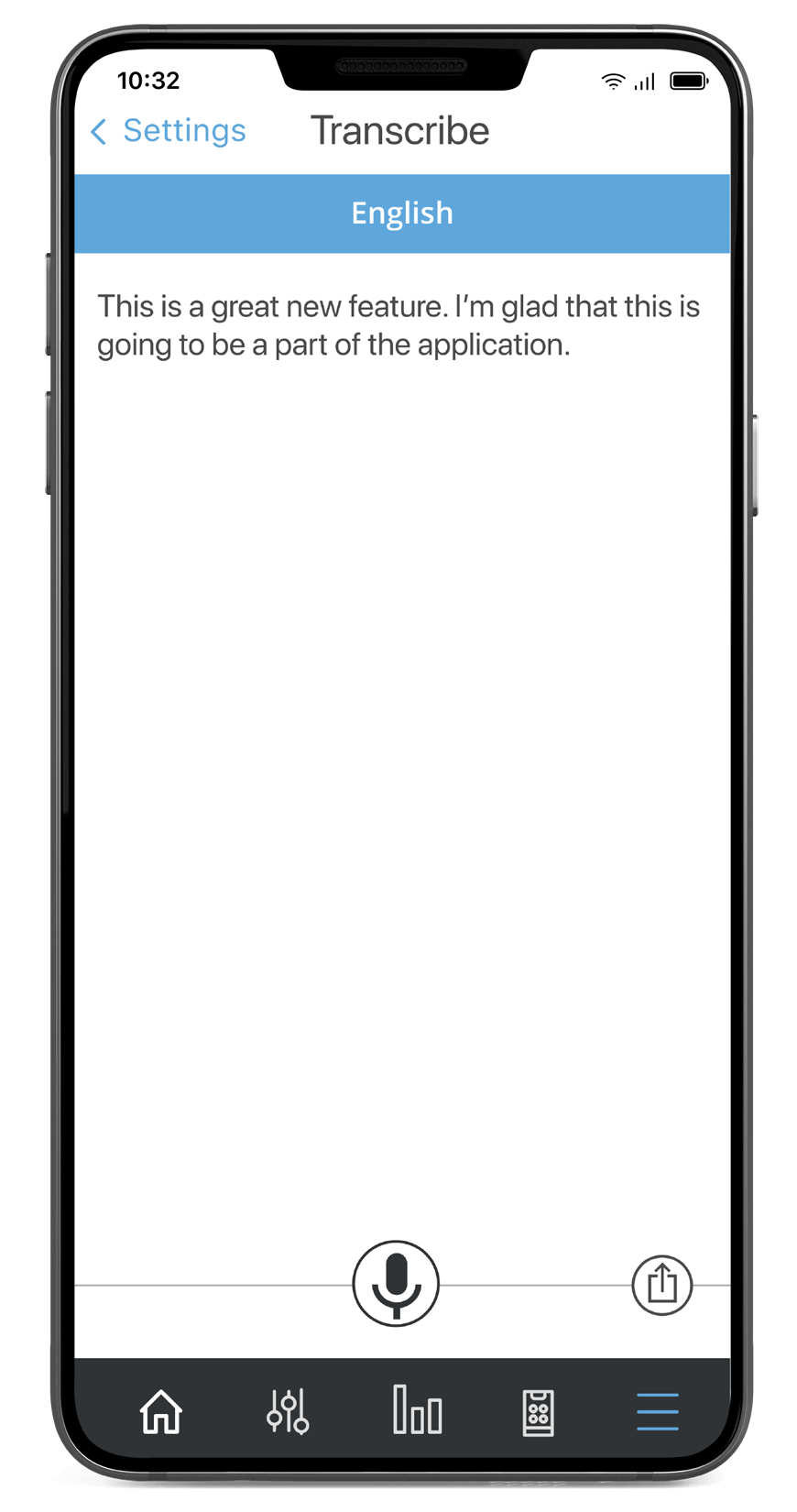 Transcribe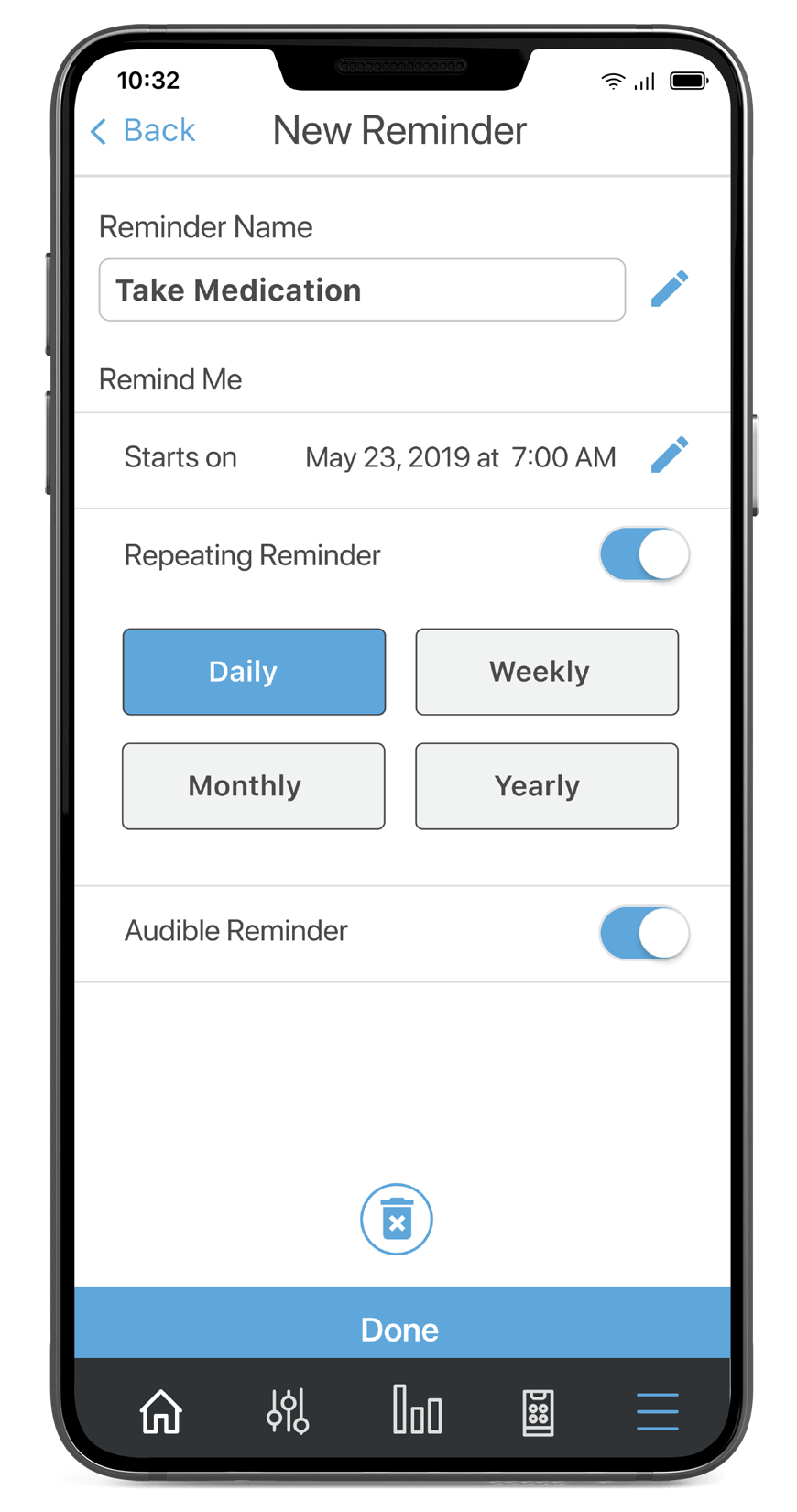 Reminders
TeleHear
☨Available on select technology levels
Thrive App
You're in control with the Thrive app
Monitor your body and brain health, personalize and control your hearing experience, and much more.
Frequently asked questions
Yes, hearing aids are available for those with single-sided hearing loss. The Starkey CROS System delivers solutions for:
Those who are unable to hear in one ear and have normal hearing in the other ear (CROS).
Those with little to no hearing in one of their ears, and a hearing loss in their better ear (BiCROS).
Read more
Amplification with hearing aids can bring relief to people experiencing tinnitus, as they may boost ambient sounds that can help take the focus off of tinnitus.
There are several factors that will determine which hearing aid will be the right one for you. They include the nature and severity of your hearing loss, your lifestyle and the activities you regularly enjoy, your job, your eyesight and dexterity, and the size and shape of your outer ear and inner ear canal. You can start with our Hearing Aid Finder Tool, though ultimately your hearing professional should advise you as to the best choice for you.
Read more
30-Day Risk-Free Trial

You can try our latest styles risk-free for 30 days. Professional fees may apply.

Schedule now

Warranty

Starkey offers worry-free warranty coverage for all our hearing aids.

Costs & Financing

An assortment of flexible financing options are available to help you pay for your hearing aids.

Read more