With our Evolv AI hearing aids, the hearing aid microphones can pick up and stream voice directly back to your iPhone or iPad, allowing you to seamlessly talk hands-free. Now, you can also take and end calls directly from your Evolv AI hearing aids, rather than your Apple device.
Compatibility
2-Way Audio is compatible with all Evolv AI hearing aids.
Compatible with iPhone 11, iPhone 11 Pro, iPhone 11 Pro Max, and later, as well as iPad Pro 12.9-inch (5th generation), iPad Pro 11-inch (3rd generation), iPad Air (4th generation), and iPad mini (6th generation).
Apple Device Setup
2-Way Audio is solely controlled via Apple native controls. Native controls can be accessed via a triple-click or from Control Center. 2-Way Audio is labeled "Mic Input".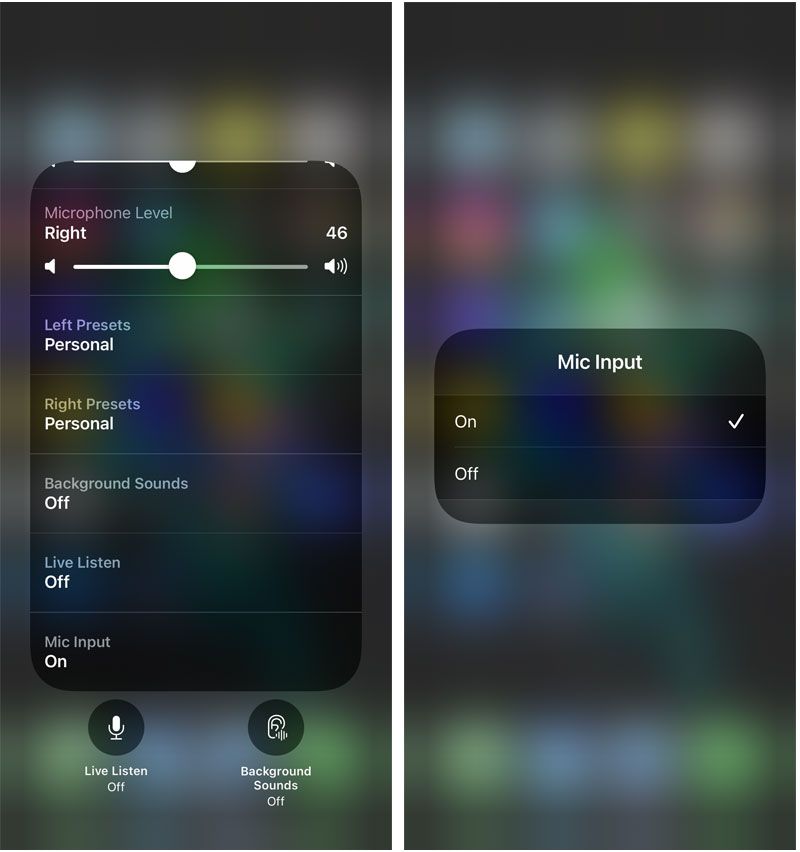 2-Way Audio Mic Input Options
On: iOS is using the hearing aid microphone for voice pick-up during a call.
Off: Hearing aid user is required to speak into iPhone or iPad microphone during calls. Call audio is still streamed to the hearing aids.
NOTE: This setting cannot be changed during an active phone call.
Hearing Aid Control
Adding the Hearing icon to Control Center allows for direct access to various hearing aid functions.
To add the Hearing icon to Control Center:
From the Home screen, tap Settings, then tap Control Center
Tap on the green + next to Hearing to add to Control Center
The Hearing icon is now listed and appears in Control Center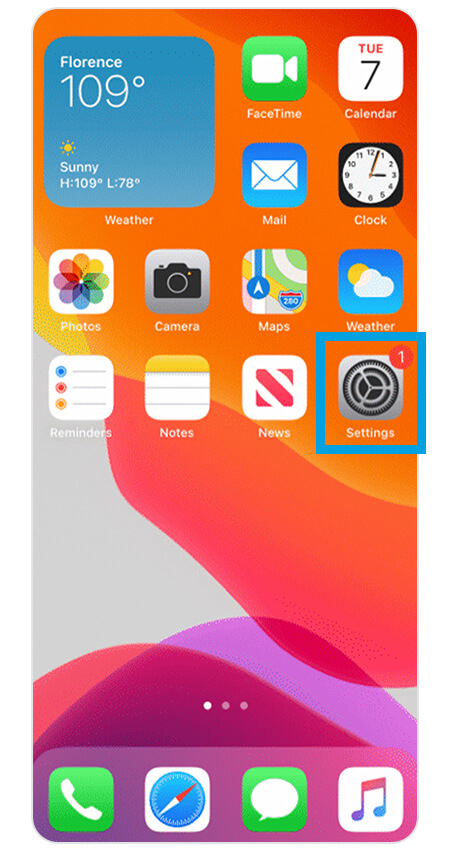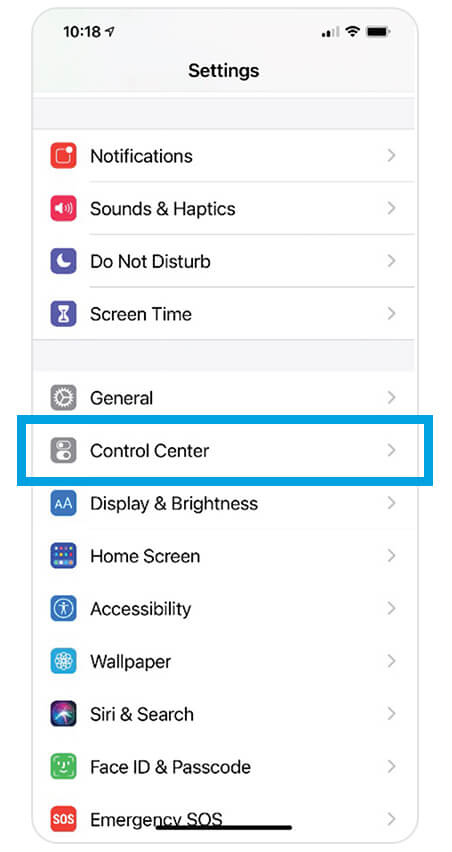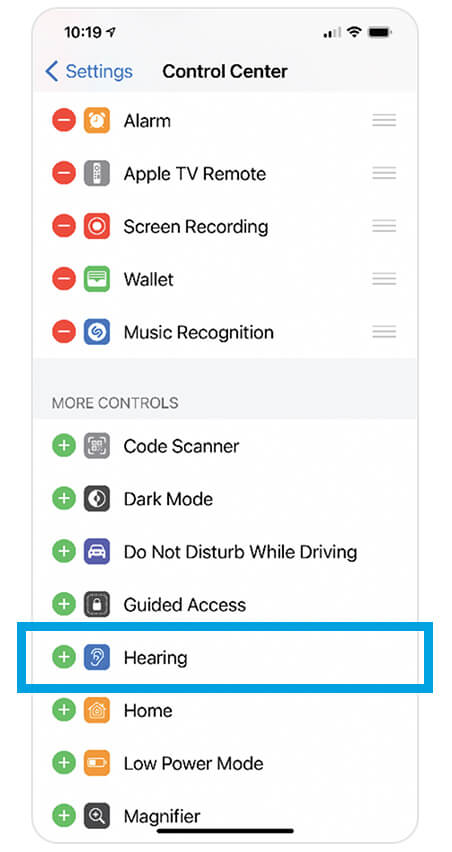 Access the following functions from Control Center:
Battery Levels
Volume Adjustment
Memories
Background Sounds
Live Listen
Mic Input
Using 2-Way Audio
2-Way Audio can be used for phone calls as well as with other apps such as FaceTime, Teams, and Zoom. When a phone call comes in, answer the call on iPhone, iPad, or directly from your Evolv AI hearing aids.
2-Way Audio will stream based on the Mic Input option that was selected from Control Center. For the best streaming experience, iPhone or iPad should be within approximately 10 feet (3 meters) of the user.