Setting up Fall Alert
Learn how to set up the Fall Alert feature in your hearing aids.
Fall Detection and Alerts*
The Fall Alert feature can be used to send an alert text message containing your GPS location to your designated contacts, should you fall. Fall Alert can be configured to send automated and/or manually initiated alerts.
---
Auto Alert enables the sensors in your hearing aids to detect a fall automatically.
Manual Alert enables you to "Push and Hold" the user control on either hearing aid to initiate an alert text message.
An alert text message will be initiated by the Thrive app when a fall is automatically detected or manually initiated by you. The text message will be sent to a maximum of three predefined contacts, who can confirm receipt of the message and view a map, indicating your location.
To set up:
Tap on Fall Alert in the Settings menu
Tap on Begin Fall Alert Setup
Listen to and click through the indicators and sounds
Type in your name when prompted
Add in a contact (at least one / up to three)
Once your contact(s) accept and confirm participation, you're ready to use this feature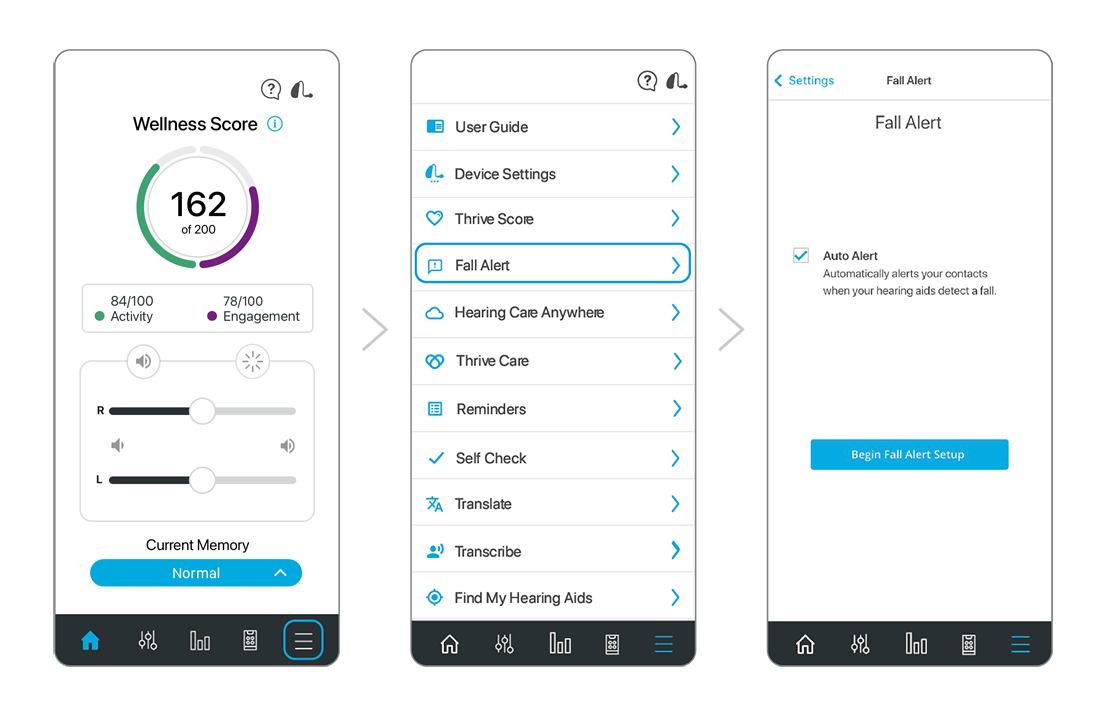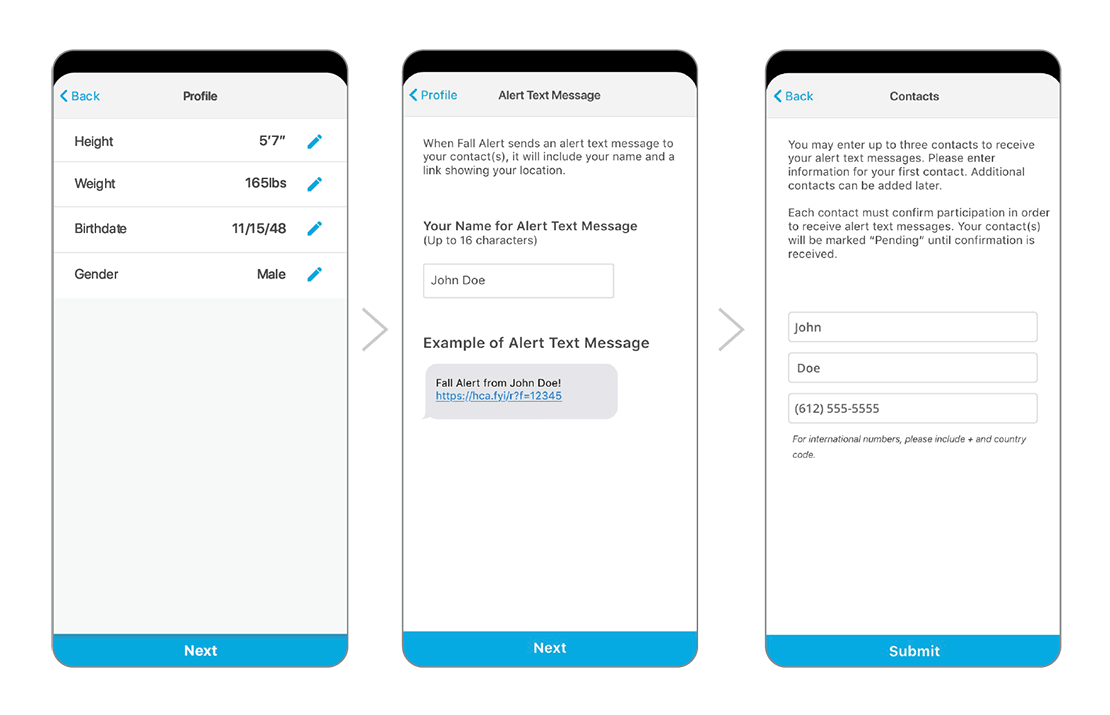 Alert Cancellation allows you to cancel an Auto Alert or Manual Alert from either your hearing aids or your Thrive app. To cancel an alert text message, press the user control on either hearing aid or hit the cancel button in the app. You will be informed of the cancellation in the Thrive app and via a speech indicator through your hearing aids. Fall Alert messages can be canceled within the 60 or 90 second preselected cancellation time following alert initiation.
Contacts allows you to identify up to three contacts to whom you would like alert text messages sent. You must enter the name and smartphone number for each contact into the Thrive app. Each of your contacts will receive a text message prompting them to confirm participation in your Fall Alert system.
Watch this video to see what it looks like in the Thrive app.
* For Evolv AI and Livio Edge AI hearing aids. Available with iOS smartphones only.