The relationship between sisters is quite unique. Your sister is your first best friend. Someone who loves you unconditionally and understands you more than anyone else. You go through life together sharing secrets, clothes, advice – and for sisters Kelsey and Nicole (Coley) Novak – hearing loss.
Both Kelsey, 26, and Coley, 25, have hearing loss as a result of Morquio syndrome, a rare and progressive genetic condition that affects a person's bones and spine, organs and growth development. Individuals with Morquio are expected to experience hearing loss within the first 10 years of life.
In 1999, when Kelsey was in second grade, and Coley in kindergarten, family members and teachers began noticing their hearing loss. Dependent on reading lips, the sisters would miss instructions for assignments if their back was turned. After completing hearing tests and confirming that amplification was needed, both Kelsey and Coley were fit with their first pair of Behind-the-Ear (BTE) hearing aids.
Finding comfort with Starkey
Over the last 19 years, each sister has had four pairs of hearing aids, three of them from Starkey Hearing Technologies. When asked why they continue to choose Starkey hearing aids, Coley said, "Starkey has been so good to my family and me. They are always willing to work with us and help us with whatever we need. They make us feel like we are all one big family looking out for one another! It is so cool to be a part of something so great!"
At Starkey Hearing Technologies' Hearing Mission on February 3, Kelsey and Coley were fit with SoundLens Synergy iQ Invisible-in-the-Canal (IIC) hearing aids. SoundLens Synergy iQ fits deep inside your ear canal and is personally customized for all-day comfort. And though tiny, these hearing aids come loaded with advanced features that allow for hands-free connectivity.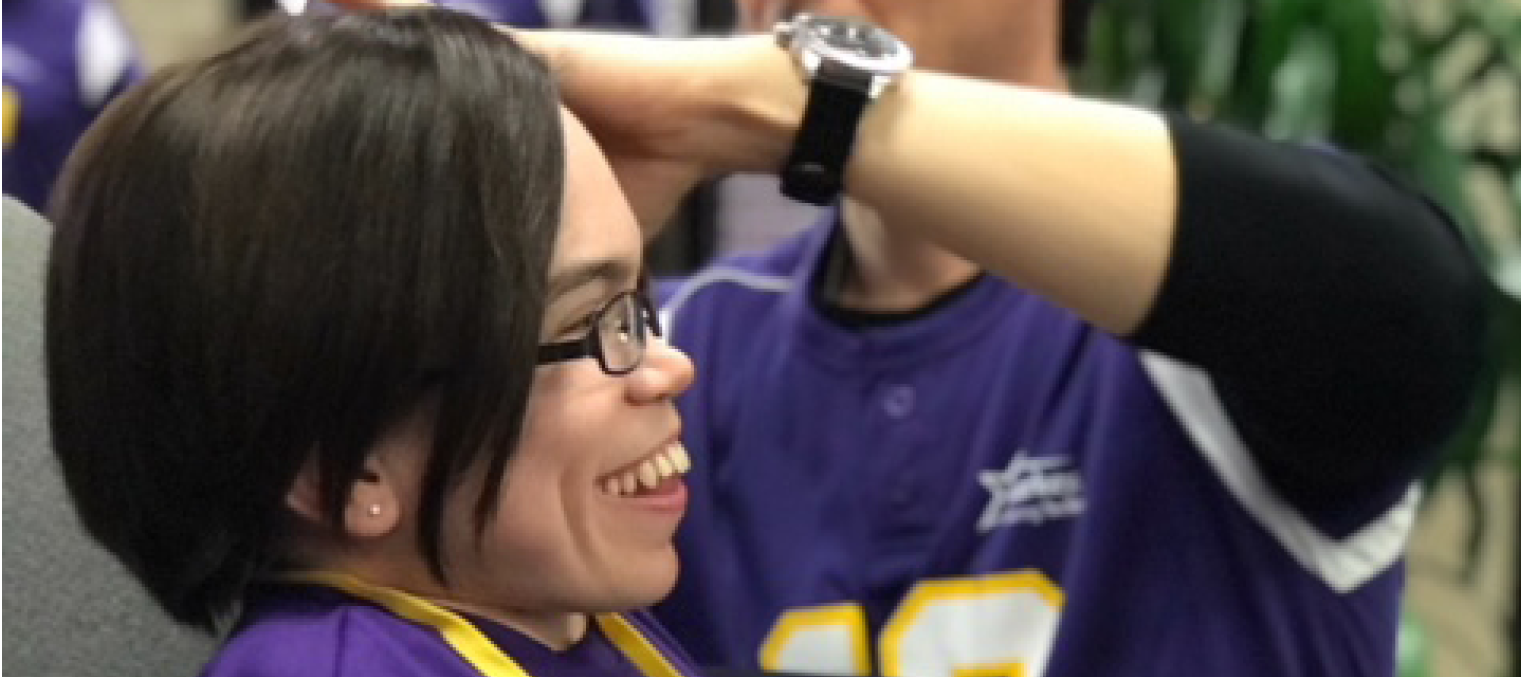 Making lasting connections
Throughout the day, the girls met other patients from around the country, hearing their stories and sharing their own. Both girls expressed that connecting with others through shared hearing loss experiences was their favorite part of the day. Additionally, the sisters had the chance to meet some notable Starkey friends and supporters; including U.S. Senator Amy Klobuchar; actress and deaf and hard of hearing activist, Marlee Matlin; Pittsburg Steelers wide receiver, Antonio Brown; Minnesota Twins manager, Paul Molitor; and Minnesota Timberwolves center, Cole Aldrich.
"We have worked with them for many years. Their smiles and positive attitudes remind me every day why we do what we do here," shared Starkey Hearing Technologies Hearing Aid Consultant Ray Woodworth, BC-HIS. "Hearing connects people and gives them happiness like I see in them. It's a privilege to be able to help people like the Novaks."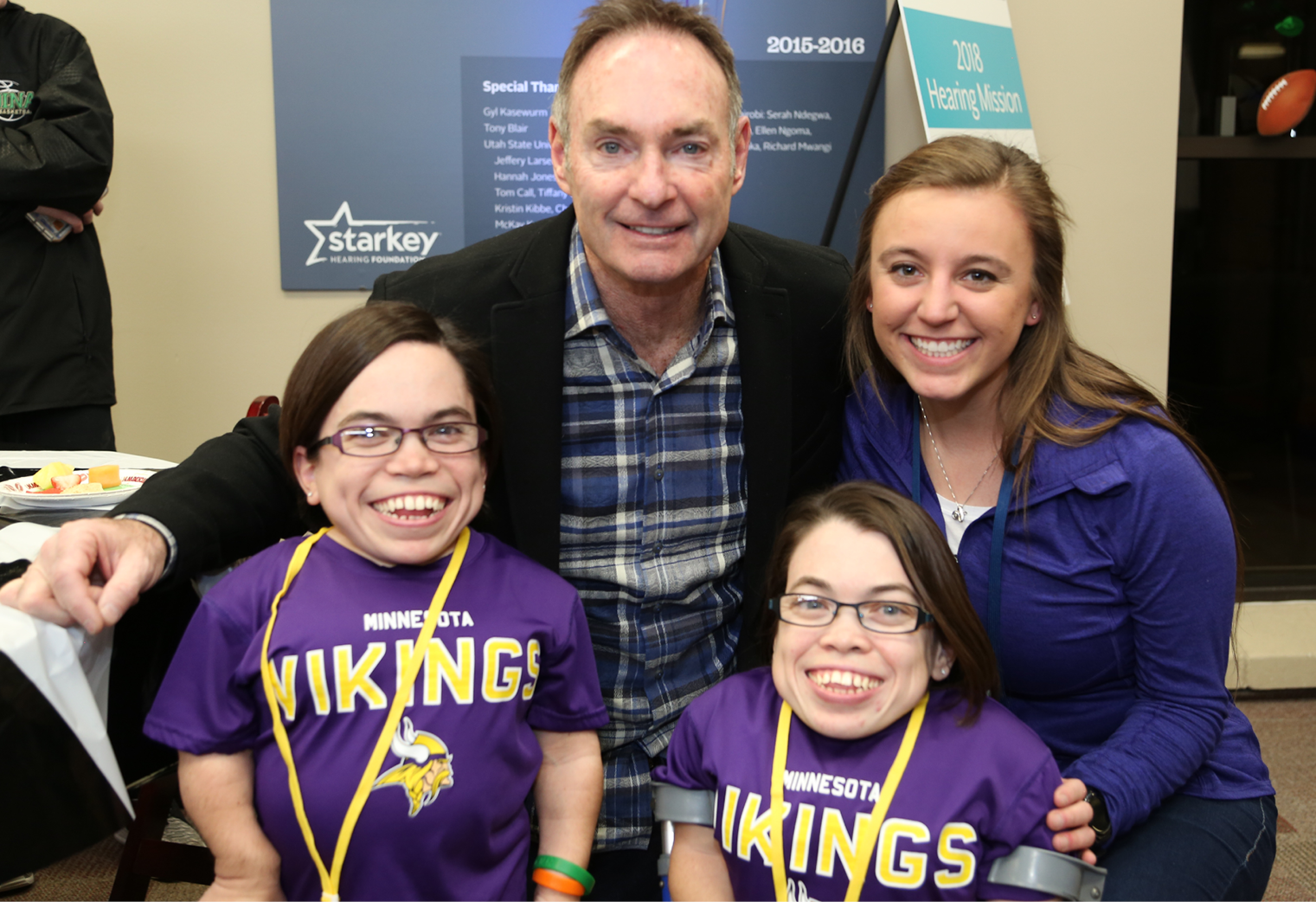 Known for that same positive attitude in their hometown of New Prague, Minnesota, the Novak sisters have committed many years to volunteering in the school district's classrooms, completing a variety of tasks such as correcting papers, assisting with technology and, most importantly, helping the students. Teachers in the community say students instantly respect, trust and like the sisters – that they are able to easily connect and create a genuine bond.
Exemplifying sisterhood
"Having hearing aids helps a lot with my daily life. The first thing I do in the morning is put my hearing aids in, and the last thing I do at night is take my hearing aids out," Kelsey said. "They allow me to hear the students and teachers I am working with, so I know what they need help with."
When asked how having each other at one's side has affected their hearing journey, the sisters conveyed that they feel lucky to have someone going through the same thing, that they can go to each other with questions.
"Just knowing I am not going through this alone has made a huge difference for me. We can talk to each other and understand what each other means even when nobody else understands, Coley shared. "For example, we say, 'Has your hearing aid talked to you yet?' as our way of asking if your hearing aid is working, and others get confused," she continued with a giggle.
When it comes to sisterhood, Kelsey and Coley epitomize its significance of sharing special experiences, supporting one another and having a connection like no other. A connection that is only enhanced through better hearing.
Sources:
Join our community of Starkey Blog subscribers
Want a week's worth of Starkey blogs delivered to your inbox? Sign up here.