Finding and deciding who to trust with your healthcare can be challenging, and hearing healthcare is no exception. Hearing health is key to your overall health and well-being. And just as having a good doctor, dentist, or optometrist is important to your peace of mind and quality of life, so too is partnering with a dependable hearing professional to keep you hearing and living your best.
With so many different choices, professional titles and affiliations, here are some tips for how to find a hearing professional who's right for you.
Ask family and friends
Chances are you know someone wearing hearing aids. Friends and family are an excellent resource for referrals. Ask them who they see for hearing healthcare and if they are happy with the care they receive. Ask about the reputation and the customer service of the practice you are considering. Referrals from family and friends can save you time and help you find the best hearing professional in your area.
Read online reviews
Visit the websites and Facebook pages of the hearing professionals in your area. Browsing photos and reading patient testimonials can give valuable insight into the practice and professional. The practice website will also help you understand the professional credentials of your hearing professional.
Ask your Primary Care Physician
If you have a primary care physician, they'll usually be happy to refer you to a professional who specializes in hearing healthcare.
Ask us
When in doubt, Starkey can help. Just visit the "find a professional" page on our website or give us a call at 1-888-908-1845. Our customer service team will gladly help you find an experienced hearing professional near you.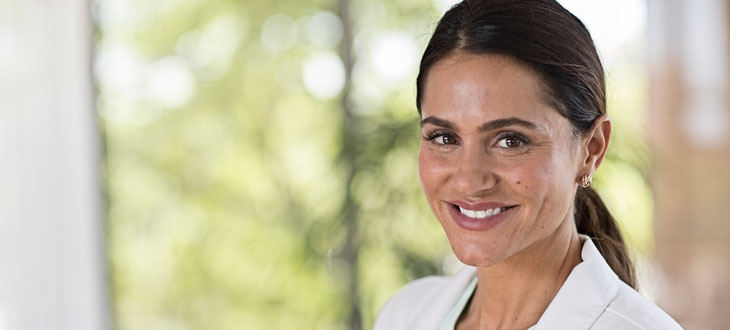 Hearing professionals don't just fit hearing aids
Deciding who to trust for your hearing healthcare is an important decision. You want someone with the specialized training and experience to handle every aspect of your hearing — from evaluation and treatment recommendations to hearing aid service and follow-up care. Make sure you choose a hearing professional who makes you feel comfortable and well taken care of, and will be there for all your immediate and future hearing healthcare needs.
Join our community of Starkey Blog subscribers
Want a week's worth of Starkey blogs delivered to your inbox? Sign up here.