Are you curious about starting your hearing journey but not sure what it will entail? We followed our friend, Matt, through his visit last year at Starkey's Center for Excellence so we could give you the inside scoop. Here's how it went.
Note: every office may have different practices or processes, so your exact visit will be a little different as it is custom to you. These photos were taken in February 2020 – pre-pandemic.
After checking in with our front desk staff, our hearing professionals looked inside both his ear canals and cleared them of any wax.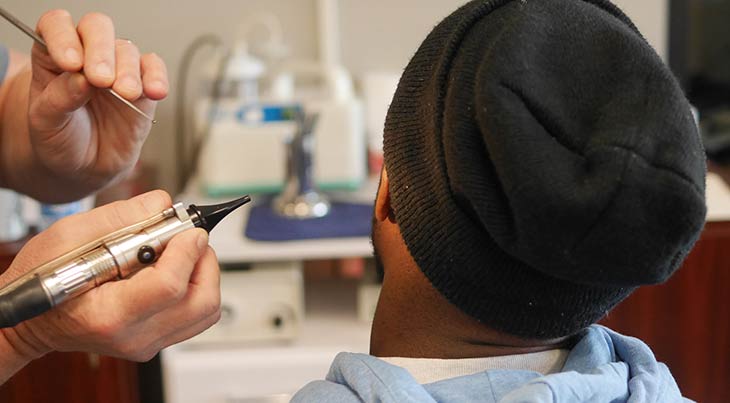 Next, Matt went into the booth to get an updated hearing test. It was then compared to his previous hearing test, or audiogram, from his last visit.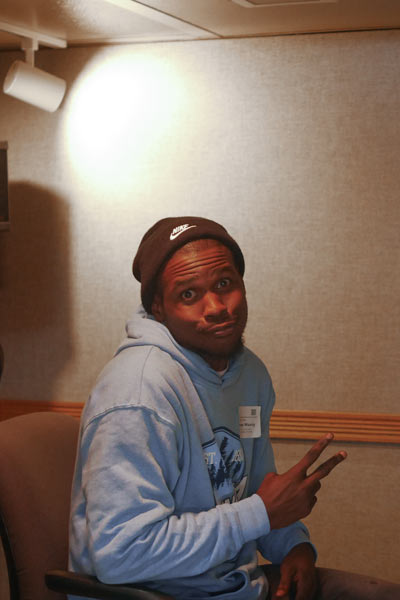 After the hearing evaluation, he waited for our hearing professionals to look his audiogram over and choose the appropriate technology for him. Next, we prepared to fit him with the latest technology.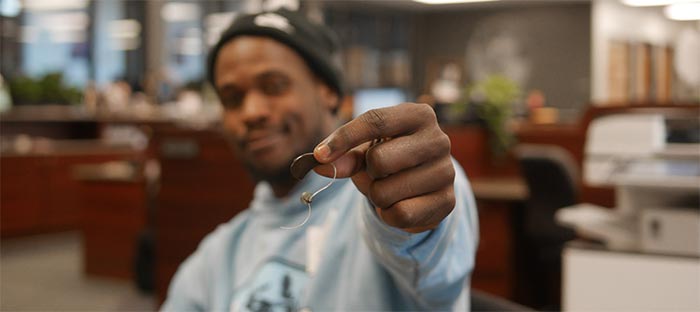 Another round of otoscopy was completed before taking earmold impressions. This helps ensure that there is no debris in the ear, so impressions will be the most accurate.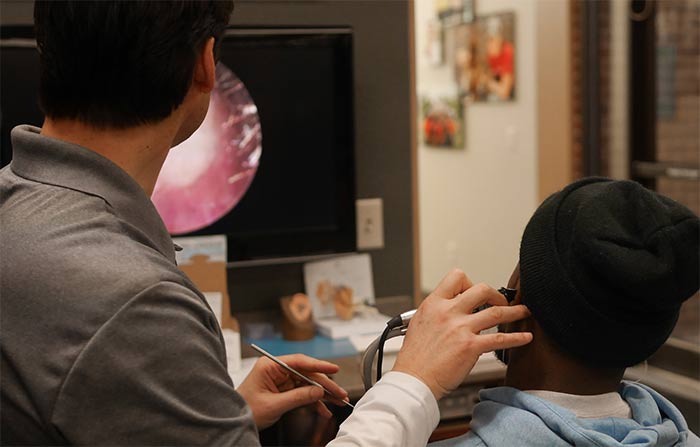 First, we inserted a cotton ball on a string, called an otoblock, into the ear canal to catch the impression material. Then, his ears were filled with impression material to make his new custom molds. They did them two at a time for him, but this can be done one ear at a time for those who might be uncomfortable with both ears filled at the same time. We waited a few minutes for the material to harden before taking them out.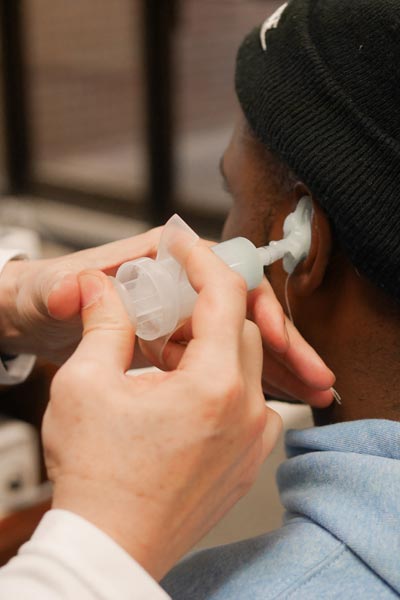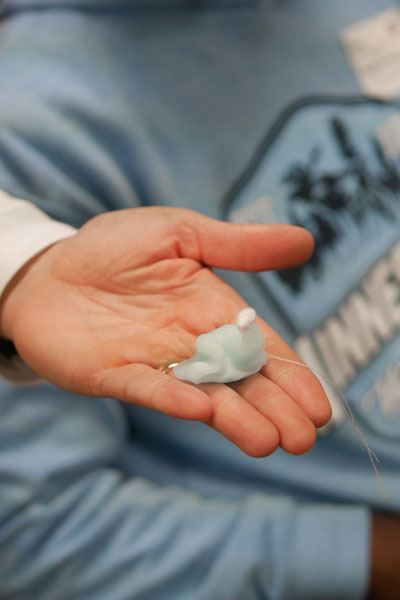 Earmolds aren't always necessary for hearing aids. Earmolds are used for a variety of reasons, including: degree of hearing loss, comfort or retention, to name a few. If you're interested, ask your hearing professional if you're a good candidate for earmolds or custom hearing devices.
Our team of experts went to work preparing the earmolds to fit perfectly into Matt's canals.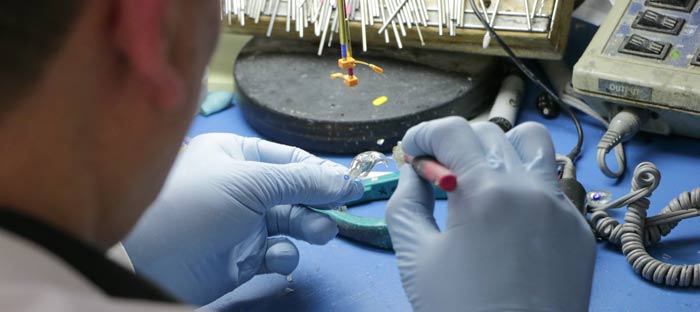 After they were finished, the molds were put in his ears to check the fit. If any modifications were necessary, our team would make adjustments and check the fit again, until they were where they needed to be.
Then, our hearing professionals sat down to talk with Matt about his hearing loss and how the new hearing aids would help him. They also explained the features, how to set them up, control the settings and more.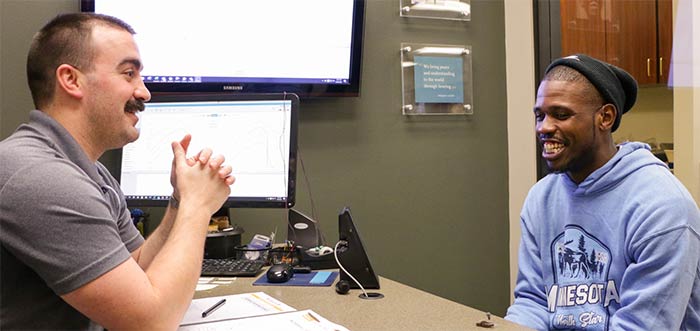 Once everything was set and Matt felt comfortable with wearing and using his new hearing aids, he was ready to head out.
If you're like Matt and need assistance, your hearing professional would love to help either in person or virtually using Hearing Care Anywhere.
Ready to get started on your hearing journey? Find a hearing professional near you.
If you don't already know Matt Maxey, he's the man bringing music to the deaf community. You can find out more about him on his website. Or, on his social platforms: