It's the end of January (thank goodness). It's Friday. Here in Minneapolis, it's below zero. And a "nor'easter" is set to dump snow across the east coast. Seems like a good day for a cartoon.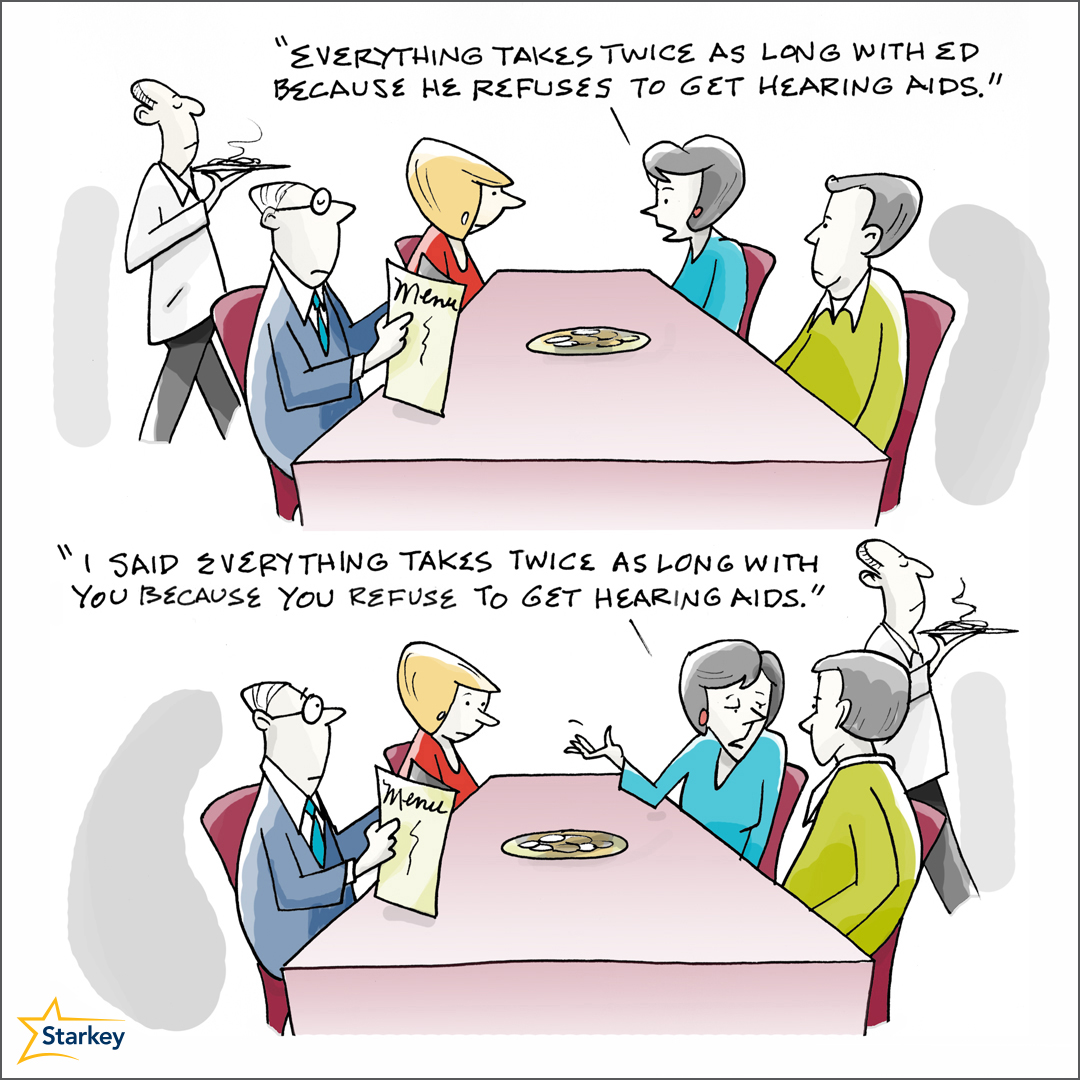 If you're close to someone with hearing loss, the cartoon above should resonate. We've all been there — acting as the translator, or the repeater.
And if you have hearing loss, it should feel familiar, too. Asking people to repeat themselves isn't just frustrating for you — it's frustrating for the people you ask. But we know you know that because we hear it from future hearing aid wearers all the time.
Treating your hearing loss can put an end to that frustration. And hearing loss is treatable.
Not sure where to start? We can help. Simply type your zip code in here and you'll get a list of local hearing healthcare professionals who you can test your hearing and consult with about your treatment options.
Join our community of Starkey Blog subscribers
Want a week's worth of Starkey blogs delivered to your inbox? Sign up here.