Watching "It's a Wonderful Life" or "Frosty." Singing along to your favorite holiday songs. Passing down traditions during cookie bake-a-thons, or sharing memories at family and friend get togethers. And, of course, hearing the excitement and wonder of young children as their anticipation builds with the season.
If these are a few of your favorite things this time of year, you owe it to yourself to enjoy every single one of them — and hearing your best will help make sure you do.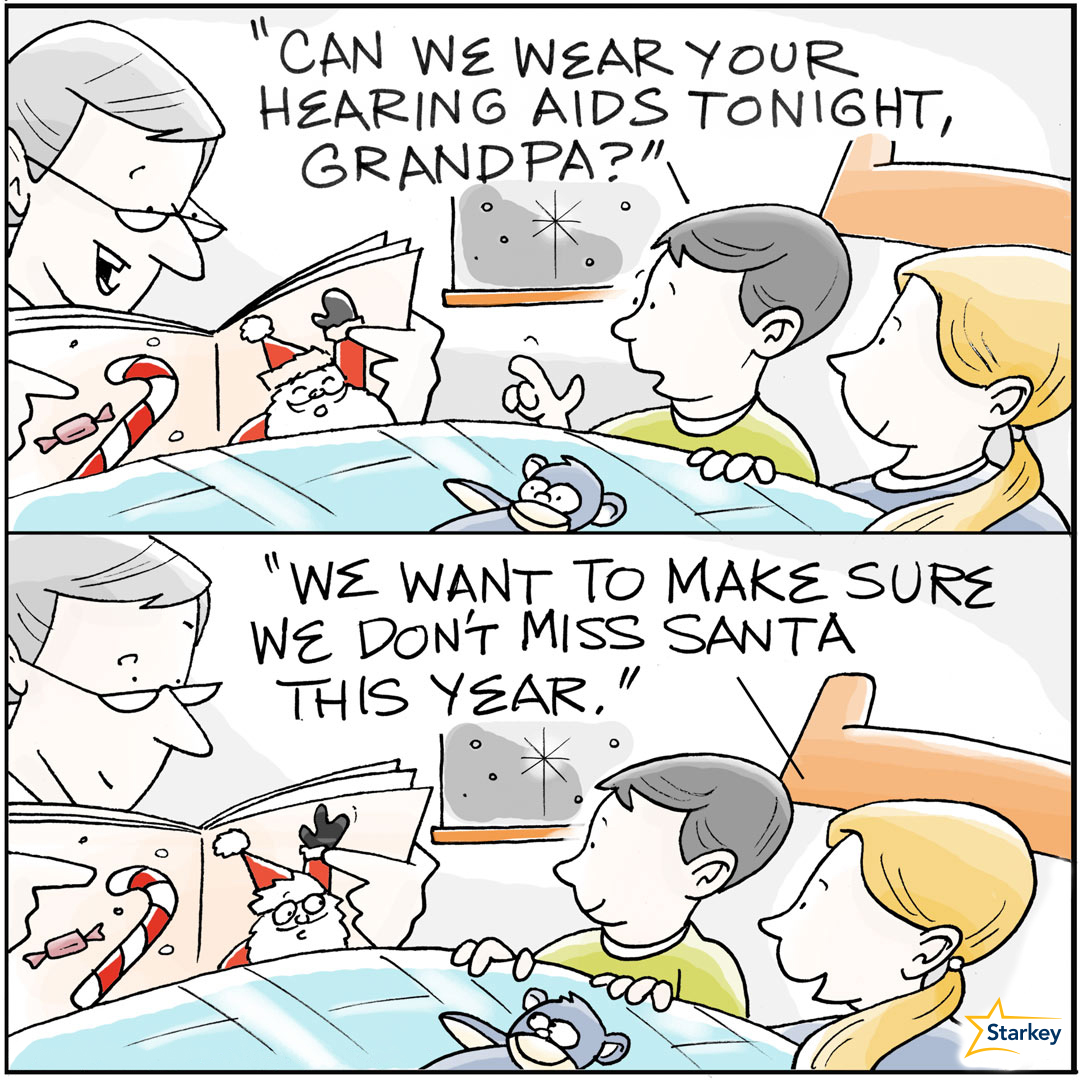 Don't let hearing loss hold you back from being a part of the holiday joy. Give yourself (or someone you love who you know could use it) the gift of better hearing. It will be more memorable and deliver a ton more benefits than any sweater, pack of golf balls or scented candle ever will!
Not sure how to make it happen? Simply go here, type in your zip code, and you'll generate a list of hearing care professionals in your area. Reach out to schedule a hearing test and/or consultation, and you're on your way.
It may be too late to hear better in time for the holidays this year — but it will help ensure your 2023 is a happy and healthy new year!
Join our community of Starkey Blog subscribers
Want a week's worth of Starkey blogs delivered to your inbox every Friday? Sign up here.