(Hey, at least we didn't say "happy new ears.")
Happy New Year to you and all those you care about! Enjoy this cartoon, and we'll see you in 2023.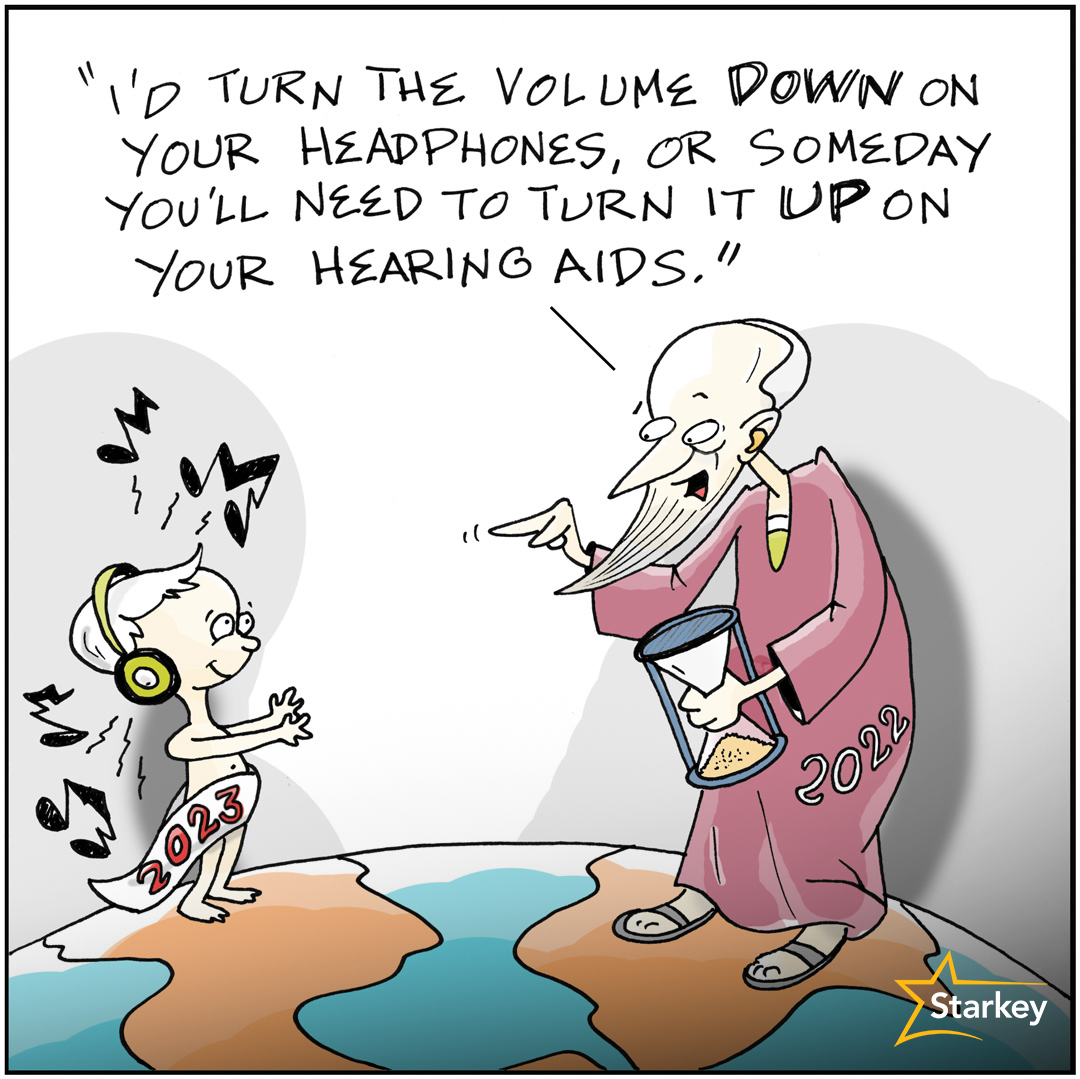 Join our community of Starkey Blog subscribers
Want a week's worth of Starkey blogs delivered to your inbox? Sign up here.