Hearing aid styles
Big and beige is no
longer an option
We make six styles of hearing aids. Learn about each to discover which type of hearing aid is right for you.
Receiver-In-Canal (RIC)
Small, discreet and quick to fit. Perfect for first-time hearing aid wearers.
Pros
Typically smaller and more discreet than a BTE
Can fit "open," which allows for more natural sound quality of the wearer's voice
Bigger size provides more durability and allows for more features - rechargeable available in select styles
To Consider
Quick to fit (can take home the same day)
Less discreet than custom styles
Speaker is more susceptible to earwax and moisture clogging compared to a BTE
Rotate 360°
Are Receiver-In-Canal hearing aids right for you?
Which hearing aid is right depends on many factors, including desired features, your ear anatomy, specific lifestyle needs, budget, cosmetic appeal and more. It's best to work with a hearing professional to determine the right style for you.
Mary is wearing a micro Receiver-In-Canal (RIC) hearing aid.
See our new Receiver-In-Canal hearing aids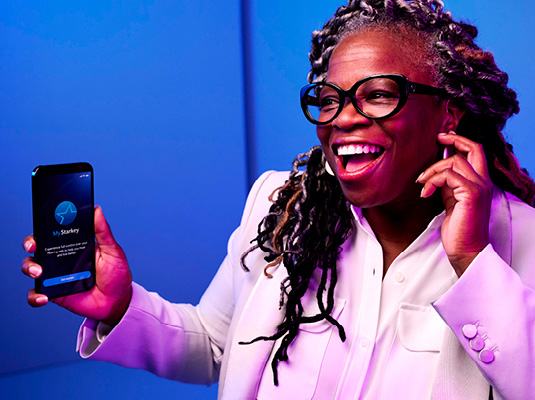 Genesis AI
Never miss a meaningful moment with our smallest, most reliable and true-to-life sounding hearing aids.
Explore Genesis AI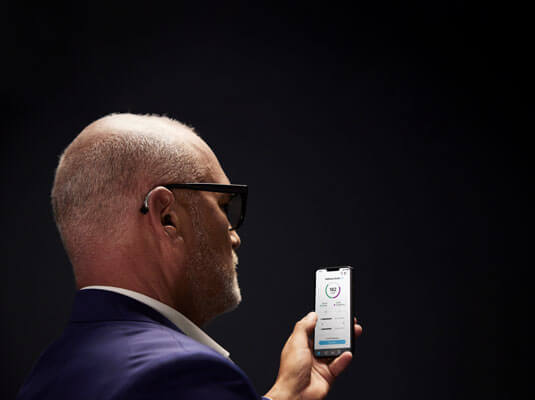 Evolv AI
Discreet, superior sounding hearing aids designed to make hearing effortless.
Explore Evolv AI